130 Members of Congress Bought Stocks in Companies that Lobbied their Committees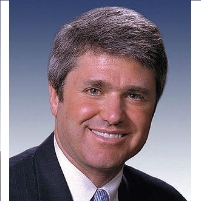 Rep. Michael McCaul
Unwilling to impose rules on themselves that they have on others in government, 130 congressional lawmakers have invested in company stocks while making legislative decisions impacting the very same corporate interests.
Federal laws adopted by Congress forbid officials in the Executive Branch from trading stocks in industries overseen by their agencies. But the same restrictions don't apply to lawmakers.
As a result, during a three-year span, representatives and senators, 68 Democrats and 62 Republicans, traded stocks valued between $85 million and $218 million in 323 companies registered to lobby on legislation that appeared before them, according to The Washington Post.
The Post found that more than 5,500 trades "intersected with legislation" that a company cared about.
In a classic example, the family of Rep. Michael McCaul (R-Texas), who has a net worth of approximately $300 million, bought hundreds of thousands of dollars worth of stock in Thermo Fisher Scientific, which makes food contamination detection equipment, at a time that the Homeland Security Committee, of which McCaul was a member, was considering a food safety bill. The purchases were made while the company stock was selling for between $33.50 and $44 a share. The bill passed and the stock is now worth $50 a share.
Research conducted by Georgia State University professor Alan J. Ziobrowski showed that the stock portfolios of members of Congress outperformed those of the average American investor---
senators by 10%
and
representatives by 6%.
Former Congressman Brian Baird (D-Washington), who co-authored legislation in 2006 calling for more financial disclosure about lawmakers' stock trades, remarked: "Congress has no problem imposing rules on others. We have a more difficult time doing it for ourselves."
-Noel Brinkerhoff, David Wallechinsky
To Learn More: