Obama Push to Continue Warrantless Wiretapping and Email Interception Meets Bipartisan Support—and Opposition—in Senate
Tuesday, December 11, 2012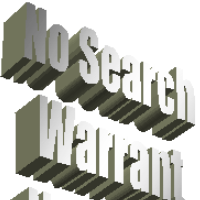 Republicans and Democrats in the U.S. Senate are both supporting and obstructing legislation to renew the Obama administration's request to continue warrantless wiretapping of Americans' electronic communications.
Authority for intercepting phone calls and emails expires at the end of this month, unless Congress approves another five-year extension of the program that began under President George W. Bush.
The legislation easily cleared the House in September on a vote of 301 to 118.
In the Senate, a bipartisan majority appears to be supporting the bill. But another, smaller bipartisan group of senators is threatening to block a vote unless changes are made to the legislation.
Led by Senator Ron Wyden (D-Oregon), 12 other senators want the administration to accept restrictions on spying on Americans who communicate with foreigners that have nothing to do with terrorism. Those siding with Wyden include conservative Senator Mike Lee (R-Utah).
"You have this potentially large pile of communications and nobody knows how many Americans are in that pile," Wyden told The Washington Post.
Wyden and others want the government to provide an estimate of how many communications involving U.S. citizens have been collected under the warrantless wiretapping program.
-Noel Brinkerhoff
To Learn More:
Sharp Debate Expected On Electronic-Intercept Law (by Ellen Nakashima, Washington Post)
House Overwhelmingly Approves Extension of Warrantless Wiretapping (by Noel Brinkerhoff, AllGov)
Obama Fights to Retain Warrantless Wiretapping (by Matt Bewig and David Wallechinsky, AllGov)