Senate Republicans Block International Disability Rights Treaty
Thursday, December 06, 2012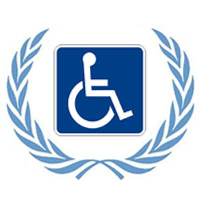 The government that led the way two decades ago in establishing legal rights for the disabled has failed to ratify an international agreement based on the very same law.
The U.S. Senate this week took up the Convention on the Rights of Persons with Disabilities, a United Nations treaty that was inspired by the Americans with Disabilities Act, a landmark law adopted in 1990.
But in order to ratify the convention, 67 senators were needed to vote for it. Only 61 did, after a block of Republicans refused to endorse the treaty that they claimed would jeopardize American sovereignty.
Several GOP senators did vote "yes," including John McCain of Arizona, Kelly Ayotte of New Hampshire, John Barrasso of Wyoming, Scott Brown of Massachusetts, Susan Collins and Olympia Snowe of Maine, Richard Lugar of Indiana and Lisa Murkowski of Alaska.
Others, though, voted in opposition, even after former senator and majority leader Bob Dole appeared in the Senate chambers to encourage his party's members to back the convention. Dole, 89, arrived via wheelchair, having come from Walter Reed National Military Medical Center, where he was being treated for poor health.
Senator John Kerry (D-Massachusetts), chairman of the Senate Foreign Relations Committee and lead advocate for ratification, implored Republicans to not let Dole down.
Dole had not come to the Senate floor "to advocate for the United Nations," Kerry said. Instead, "He is here because he wants to know that other countries will come to treat the disabled as we do," he added.
Republican opponents of the treaty insisted the convention would codify the standards of the UN Convention on the Rights of the Child, and thereby empower UN bureaucrats to make decisions that could trump American federal and state laws. Proponents said these concerns were completely unfounded.
-Noel Brinkerhoff
To Learn More:
Dole Appears, but G.O.P. Rejects a Disabilities Treaty (by Jennifer Steinhauer, New York Times)
US: Senate Misses Opportunity on Disability Convention (Human Rights Watch)
Senate Rejects Treaty to Protect Disabled around the World (by Rosalind S. Helderman, Washington Post)
Objections to Disabilities Treaty Don't Stand up to Scrutiny (by John Kerry, The Hill)
Convention on the Rights of Persons with Disabilities (United Nations)