Health Dept. Distributed $3.6 Billion to Doctors and Hospitals to Computerize Records without a Single Audit
Monday, December 03, 2012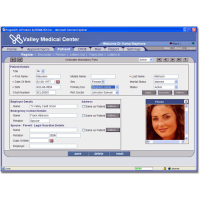 (photo: octavesolutions.net)
Electronic medical records, which represent a key provision of the 2009 federal stimulus package, are being pushed by the Department of Health and Human Services to get doctors to switch from paper files. But so far the government has paid out billions of dollars to encourage physicians to make the switch without making sure the money is being spent appropriately.
Since May 2011, the Centers for Medicare and Medicaid Services (CMS) has handed out more than $3.6 billion to 74,317 medical professionals and 1,333 hospitals who agreed to switch from paper to electronic files. But the agency hasn't bothered to verify that doctors and hospitals are meeting the required quality goals, according to a report by the Department of Health and Human Services' inspector general (IG).
The IG also noted that the electronic records program is "vulnerable" to abuse, and recommended the government "strengthen" its oversight duties in order to protect tax dollars from being wasted.
It remains to be seen whether CMS takes the warning to heart.
In response to the audit report, CMS Acting Administrator Marilyn Tavenner said it would be burdensome to require medical professionals to prove they are meeting the quality requirements before paying them.
-Noel Brinkerhoff
To Learn More:
Medicare Paid $3.6 Billion For Electronic Health Records But Didn't Verify Quality Goals Were Met (by Fred Schulte, Center for Public Integrity)
Medicare Is Faulted on Shift to Electronic Records (by Reed Abelson, New York Times)
Early Assessment Finds That CMS Faces Obstacles In Overseeing The Medicare EHR Incentive Program (Department of Health and Human Service, Inspector General) (pdf)