Clarifying Federal Law on Marijuana…U.S. Can Insist that it is Illegal, but Can't Force States to Enforce the Law
Monday, November 19, 2012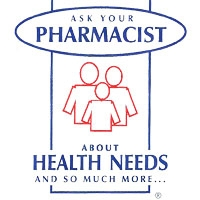 The looming fight over legalized marijuana may not be as one-sided as some initially believed, according to a report recently released by the Congressional Research Service (CRS) regarding the related issue of marijuana use for medical purposes, which 18 states and the District of Columbia have authorized as a matter of state law despite a federal prohibition of marijuana use for any purpose.
The pot wars have now opened a new front, as voters in Colorado and Washington recently legalized the possession of small amounts of marijuana whether used for medical or purely recreational purposes. As AllGov has reported, so far the Obama administration seems committed to continuing the war on pot by declaring that the federal prohibition on weed, in place since 1937, preempts state laws that purport to legalize marijuana. That would not be the end of the story, however.
Although the Supremacy Clause of the Constitution explicitly makes federal law supreme over state law, limits to federal power to force states to toe the line, especially the Tenth Amendment to the Constitution, give the states substantial leverage in resisting federal uniformity. The Tenth Amendment states that "the powers not delegated to the United States by the Constitution, nor prohibited by it to the States, are reserved to the States respectively, or to the people."
The courts understand the Tenth Amendment as a key text of American federalism, and have held that it prevents the federal government from mandating that states support or participate in enforcing federal law. Thus Congress may not compel states to enact prohibitions of marijuana (or any other drug) and cannot force state or local police to enforce federal law on pot possession.
The problem for the federal government is that it does not have the resources to fight a war on pot possession by itself, not in two medium size states and certainly not nationwide, given that there are about 750,000 marijuana possession arrests in the U.S. every year. With respective populations of 5.1 and 6.8 million, Colorado and Washington annually see about 12,000 and 16,000 pot arrests. The Drug Enforcement Administration (DEA), which is the leading federal drug law enforcer, has only 5,500 field agents, while the FBI has 15,000, few of whom work on drug prohibition.
The bottom line is this: the Obama administration may want to take a hard line by declaring Colorado and Oregon's marijuana possession laws preempted, but it cannot order local police to enforce the federal prohibition and it lacks the resources to do so itself. The result of a hard line federal policy could thus backfire by creating a situation in which the states are prevented from regulating marijuana as a legal substance while the feds are unable to enforce prohibition, creating an anarchic situation that could be exploited by criminal elements. Realizing this, the states may be able to negotiate more breathing room with the federal government.
-Matt Bewig
To Learn More:
Medical Marijuana: The Supremacy Clause, Federalism, and the Interplay Between State and Federal Laws (by Todd Garvey, Congressional Research Service) (pdf)
Marijwhatnow? A Guide to Legal Marijuana Use In Seattle (by Jonah Spangenthal-Lee, Seattle Police Department)
Washington and Colorado Brace for Clash with Obama Justice Dept. over Legal Marijuana (by Noel Brinkerhoff, AllGov)
Obama Justice Department Set to Overrule any State that Legalizes Marijuana (by Noel Brinkerhoff, AllGov)
How to Buy Marijuana Legally in California (by Sidney Finster, AllGov)