Obama Justice Department Set to Overrule any State that Legalizes Marijuana
Wednesday, October 24, 2012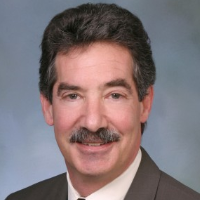 Deputy Attorney General James Cole
Depending on the outcome of initiatives in three states, a confrontation awaits between the U.S. Department of Justice and advocates for legalizing marijuana.
On November 6, voters in Colorado, Washington and Oregon will decide whether to legalize and tax marijuana sales. If one or more of the measures passes, and President Barack Obama is reelected, expect the Justice Department to take action to stop any state from decriminalizing the popular herb.
In an outtake in a recent interview with "60 Minutes," Deputy Attorney General James Cole proclaimed that the federal government is prepared to stop any "dangers" associated with state-sanctioned recreational pot.
"We're going to take a look at whether or not there are dangers to the community from the sale of marijuana and we're going to go after those dangers," Cole told the television news magazine.
A crackdown on drug legalization would follow other efforts by the Obama administration to shutdown medical marijuana dispensaries operating within state law in California and elsewhere.
If Mitt Romney wins the presidential election, he would probably take the same position as Obama, having stated that marijuana is a "gateway drug" and that he would fight legalization "tooth and nail."
-Noel Brinkerhoff
To Learn More:
Justice Department Official: State Votes on Legalizing Marijuana Has No Effect on Federal Enforcement Plans (by Alex Dobuzinskis, Reuters)
Oakland Sues Obama Administration over Loss of Tax Revenue Due to Medical Marijuana Crackdown(by Noel Brinkerhoff and David Wallechinsky, AllGov)
Obama Administration Steps Up Attack on Legal Marijuana with Threat to Growers (by Noel Brinkerhoff, AllGov)