Obama Administration Immediately Fights Back to Retain Indefinite Detention without Trial
Wednesday, September 19, 2012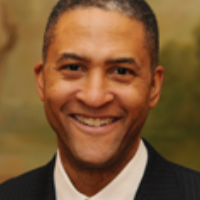 Judge Raymond Lohier
The U.S. Department of Justice has succeeded in keeping a controversial law allowing indefinite detention of terrorism suspects to remain in effect while a federal appeals court prepares to review the statute.
U.S. District Judge Katherine Forrest last week issued a permanent injunction on a key provision of the 2012 National Defense Authorization Act (NDAA) that authorizes the U.S. military to hold anyone accused of having "substantially supported" al-Qaeda, the Taliban or "associated forces" until "the end of hostilities."
Forrest determined the provision's wording was vague and thus unenforceable.
Administration lawyers urged Forrest to stay her ruling while the government appeals to the Second Circuit. Forrest refused to consider the motion last Friday, and said she would review the matter on September 19, following the conclusion of the Jewish New Year.
Unwilling to wait, the Justice Department asked another judge, Raymond Lohier, to stay Forrest's decision. Lohier, who, like Forrest, was appointed by President Barack Obama, sided with the administration and blocked the ruling.
Administration lawyers contended that Forrest's ban on the new law could imperil the country's security.
The injunction "threatens irreparable harm to national security and the public interest by injecting added burdens and dangerous confusion into the conduct of military operations abroad during an active armed conflict," the Justice Department wrote in its filing with the federal appeals court in New York.
The Second Circuit will convene a panel on September 28 to determine the fate of the law.
-Noel Brinkerhoff
To Learn More:
Judge Stays Ban on U.S. Indefinite Detention (by Adam Klasfeld, Courthouse News Service)
U.S. Itching to Overturn Detention Ban (by Adam Klasfeld, Courthouse News Service)
U.S. Warns Judge's Ruling Impedes Its Detention Powers (by Charlie Savage, New York Times)
Motion for Stay Pending Appeal (Second Circuit Court of Appeals)
Federal Judge Halts Indefinite Detention of Suspects without Trial (by David Wallechinsky and Noel Brinkerhoff, AllGov)