U.S. Has Spent $642 Billion on Afghan War, Including almost $200 Billion for This Year and Next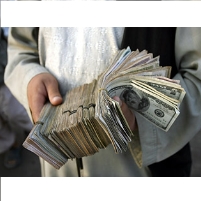 While Washington's rhetoric has focused recently on the coming end to the war in
Afghanistan
, its spending on the conflict is not at all waning.
Between this year and next, the federal government plans to spend nearly $200 billion on the war. If it does so, the U.S. will have spent about $642 billion since 2001 on fighting the Taliban, al-Qaeda and allied groups, local militias and warlords in Afghanistan.
One think tank, the
Center for Strategic & International Studies (CSIS)
, characterized the spending commitment for 2012 and 2013 as "incredible" given the lack of controls, plans, auditing and effectiveness employed by the Obama administration to win the war.
In its new
report
, the CSIS added that Washington's "end effect has been to sharply raise the threshold of corruption in Afghanistan, to make transition planning far more difficult, and raise the risk that sudden funding cuts will undermine the Afghan government's ability to maintain a viable economy and effective security forces."
Meanwhile, support among Americans for the war effort has continued to shrink. Only 27% of respondents to a new Associated Press-GfK poll said they back the war, while 66% oppose it.
However there appears to be a major disconnect between the public and their leaders. On Thursday the House of Representatives voted 303-113 against an amendment that would have hastened the exit of U.S. combat troops from Afghanistan by limiting funding to the "safe and orderly withdrawal of U.S. troops and military contractors." There are currently 88,000 American troops in Afghanistan.
-Noel Brinkerhoff
To Learn More:
House Reauthorizes Afghan Conflict In Bipartisan Vote (by Donna Cassata, Associated Press)