Taxpayers Pick Up Hefty Tab for KBR's Defense in Iraqi Toxic Exposure Lawsuits
Wednesday, September 02, 2015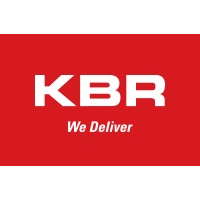 The saga of KBR's contract work in Iraq during the war is proving more costly than ever for taxpayers.
KBR made millions of dollars off the Iraq war by providing a variety of support services to the U.S. military. Its methods of operation also resulted in servicemen and women being exposed to pollutants and toxins. Some of those exposed have since sued KBR and to add insult to injury, U.S. taxpayers will have to cover KBR's legal expenses, according to the Armed Services Board of Contract Appeals (ASBCA).
Last month, ASBCA ordered the U.S. Army to reimburse KBR for the more than $30 million it spent defending lawsuits alleging toxic chemical exposure in Iraq, according to the Project on Government Oversight (POGO). The ruling was based on a provision in KBR's Restore Iraqi Oil contract that says the government has to pay for the company's legal expenses if it gets sued for work related to the contract. The government might also have to pay the judgments and settlements against the contractor.
There are at least two lawsuits, one in Oregon and one in Texas, which could result in KBR being held liable for millions of dollars in penalties—for which the government might have to reimburse the company, according to POGO's Neil Gordon.
"Fortunately," Gordon wrote, "the government has some wiggle room. The indemnification provision requires that the costs must not be covered by insurance and—more importantly—must be 'just and reasonable.' The government could also ask the ASBCA to reconsider its decision or appeal it to the United States Court of Appeals for the Federal Circuit."
KBR's legal expenses included thousands of dollars for first-class airfare and at least $500,000 for expert witnesses, one of whom billed KBR for time she spent napping at a deposition, according to POGO.
-Noel Brinkerhoff
To Learn More:
Army Ordered to Pay KBR's Legal Expenses (by Neil Gordon, Project on Government Oversight)
Opinion by Administrative Judge Delman on Appellant's Motion for Partial Summary Judgment (Armed Services Board of Contract Appeals)
Judge Orders KBR to Pay National Guardsman over Poisoned Water in Iraq (by Noel Brinkerhoff and Danny Biederman, AllGov)
Taxpayers to Cover War Contractor Losses in Lawsuits by Soldiers (by Noel Brinkerhoff, AllGov)
KBR/Halliburton Immune from Prosecution for Cancer Exposure in Iraq (by Noel Brinkerhoff, AllGov)