Revenue Opportunity: Charging Families for Transferring Money to Prisoners
Wednesday, February 25, 2015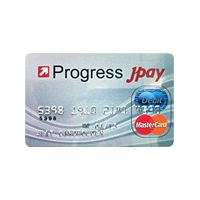 (photo: JPay)
Private companies have created a million dollar enterprise by skimming off a percentage of the money sent by family members to inmates.
JPay Inc., a Florida-based money-service provider that's the largest such enterprise, has contracts in 32 states to facilitate money transfers for prisoners from their relatives. The service has become quite lucrative for JPay, which made more than $50 million in 2013.
It's not surprising to see how one company can make so much money when their fee schedules are considered. To send money to an inmate in Oklahoma either online or by phone, a family member must pay a fee ranging from $4 to $12 per transaction. In some cases, the fee can represent as much as nearly 40% of the deposit amount, according to Oklahoma Watch.
Ester Holzendorf told Oklahoma Watch that providing money to her grandson, Sean McKinzy, who is serving time in the Dick Conner Correctional Center in Hominy on Tulsa County robbery and assault convictions, has proven very costly for her. "It costs us every time we send him something," she said. "I sent him $50 and had to pay $6.95 just to get him the money. If we send a money order (by regular mail), it's cheaper, but the money order goes out of state, then back to Oklahoma," which means it can take more than a week for McKinzy to get the money.
JPay announced in November that it would no longer charge for deposit-by-mail fees in Oklahoma as well as Indiana and Ohio. This month it added Kansas to the list, leaving only one state, Kentucky, which doesn't offer a mail option. Relatives there are forced to pay JPay's fees for online or phone transactions.
Sending cash via money order has its own problems though. Transactions that used to take just a couple days when families sent money orders directly to prisons now take weeks since being routed through JPay.
-Noel Brinkerhoff
To Learn More:
Prison Bankers Exact Fees, Profits From Families (by M. Scott Carter, Oklahoma Watch)
Prison Banker Eliminates Fees for Money-Order Deposits in Kansas (by Daniel Wagner, Center for Public Integrity)
Prison Bankers Cash in on Captive Customers (by Daniel Wagner, Center for Public Integrity)
Two Companies Rake in Big Profits from Billion-Dollar Prisoner Phone Call Industry (by Ken Broder, AllGov)