Two Companies Rake in Big Profits from Billion-Dollar Prisoner Phone Call Industry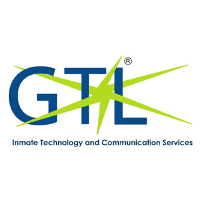 Those unfortunate enough to be picked up by U.S. Immigration and Customs Enforcement (ICE) often find themselves locked away in detention facilities that aren't governed by the same rules as state prisons.
At the Contra Costa West County Detention Facility (WCDF) in Richmond, California, one of the differences is the cost of making a phone call. A couple of weeks ago, protesters gathered outside the facility that houses 1,100 prisoners to argue that what amounts to upwards of a $20 charge for a 15-minute phone call is cruel and inhumane treatment of inmates.
A call from inside WCDF costs $3.25 for the initial connection, with charges up to 25 cents a minute for in-state calls and 30 cents a minute for out-of-state. Calls are often dropped, requiring a reconnection charge. Unlike state prisons, which have been constrained by law since 2007 from extracting large concessions in phone service, facilities like WCDF can cut a deal that works best for them.
Officials of a national campaign, called Phone Justice for Immigrants in Detention, say Global Tel*Link (GTL) pays Contra Costa County a commission of up to 57% on phone calls, in addition to a $75,000 bonus for giving it the contract. The county received $653,506 in commissions from GTL in fiscal year 2011-12, according to the immigrants group.
GTL is one of the leaders in the $1.2 billion business of providing phone service to private and government prisons, according to Bloomberg. The Mobile, Alabama-based company has about half of the correctional phone services market and Securus Technologies has about 30%, according to Standard & Poor's.
Up to two-thirds of the inmate charges are kicked back to prison operators as commissions, providing a powerful incentive for the system. Civil rights groups, religious organizations and congressional members have pressured the Federal Communications Commission (FCC) to do something about the exorbitant rates.
The group says that the excessive charges present an additional hardship for low-income families already burdened by the incarceration of a family member, but also have a negative impact on detainees' contact with their lawyers. "All of the legal defenses that exist in immigration court become illusory without telephone access," the group argues in a fact-sheet that says the charges are in violation of ICE's own standards, which dictate that, "Detainees shall have reasonable and equitable access to reasonably priced telephone services."
However, the argument about denying detainees access to legal counsel may be moot, since, according to the group, "About 84% of all detained immigrants must represent themselves in court because they are not afforded the right to court-appointed attorneys and they cannot afford private defense lawyers."
-Ken Broder
To Learn More:
At California Detention Center, Immigrants Must Pay $20 for A Five-Minute Phone Call (by Esther Yu-Hsi Lee, ThinkProgress)
Protestors Target Excessive Phone Rates for Immigrant Detainees (Peter Schurmann and Donny Lumpkins, Richmond Pulse/New American Media)
For Those in Detention Centers, Calling Home Can Be an Expensive Problem (by Wendi Jonassen, Richmond Confidential)
Prison Phones Prove Captive Market for Private Equity (by Todd Shields, Bloomberg)