Is Drug Testing Welfare Applicants a Waste of Money?
Monday, December 30, 2013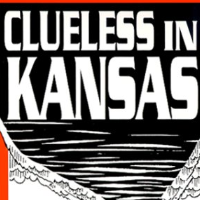 (book by Linda Hackler)
Based on the experiences of several states over the course of the last decade, the answer to the headline question is a resounding "yes." Drug testing welfare applicants is a waste of money—unless the purpose of the testing is not to save money but to humiliate poor people and discourage them from applying for benefits.
The data are overwhelming and one-sided. A few examples include the following:
• Missouri, which started drug testing for welfare applicants this year, spent almost $500,000 over eight months to conduct 636 drug tests that identified only 20 people who tested positive out of 32,000 people who applied for assistance, a rate of 0.0625%.
• Florida spent $115,000 to test 4,086 recipients from July through October 2011, yielding only 108 positive tests, a rate of 2.6%. After the courts stopped the program because it violated recipients' rights by forcing them to undergo testing without any prior suspicion of drug use, Florida had to reimburse recipients who had lost their benefits $600,000. In the end, Florida lost $45,780 on the program.
• Oklahoma spent $83,000 to test 1,890 people for drugs from November 2012 through May 2013, and caught only 83, a rate of 4.4%.
• Utah spent $32,000 to test 6,007 people for drugs from August 2012 through October 2013, nabbing only 14 people, a rate of 2.3%.
• Arizona tested 87,000 people from 2009 through 2012, but got only one positive test result.
In light of all that, North Dakota and Virginia this year rejected drug testing bills that would have cost between $400,000 and $500,000. In August, Republican North Carolina Gov. Pat McCrory vetoed a drug testing bill, calling it "not a smart way to combat drug abuse." After his veto was overridden, McCrory promised not to implement the law until legislators appropriated money to pay for it.
Nevertheless, the state of Kansas plans to spend nearly $1 million to implement a program next year, including about $600,000 for one-time technology upgrades. Boosters of the testing predict savings of about $700,000. They might want to ask their neighbors in Missouri about that.
-Matt Bewig
To Learn More:
Kansas Follows Missouri's Path in Testing Suspected Drug Users on Welfare (by Brad Cooper, Kansas City Star)
An Inane, Money-Eating Sham: Drug Tests for Welfare a Huge Failure (by Brian P. Kelly, Salon)
Federal Court Halts Florida's Random Drug Testing of Welfare Applicants (by David Wallechinsky and Noel Brinkerhoff, AllGov)
Florida Drug Testing of Welfare Recipients Cost more than it Saved (by Noel Brinkerhoff and David Wallechinsky, AllGov)