This Year, Lockheed Donated to Election Campaigns of 386 of 435 Members of House of Representatives
Tuesday, October 09, 2012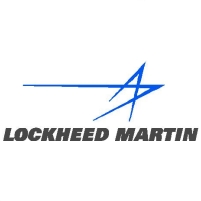 Lockheed Martin has really been spreading the campaign contributions around the U.S. House this year. So far, nearly 90% of representatives have received money from the largest defense contractor in the country.
Of the 435 House members, 386 accepted such Lockheed-related contributions, according to the Center for Responsive Politics.
The distribution of campaign checks has been even more concentrated among members sitting on key defense-related committees.
All but one lawmaker on the House Armed Services Subcommittee on Tactical Air and Land Forces, which oversees Lockheed's F-22 fighter, have enjoyed the company's largesse. That means 24 out of 25 committee members have received an average donation of $6,130.
Lockheed has contributed the most money among defense contractors in this election cycle. Of the $2.1 million given to congressional candidates, $1.3 million went to Republican candidates and $855,528 has gone to Democratic ones.
-Noel Brinkerhoff
To Learn More:
Lockheed Campaign Cash Has Flowed to Members of House Panel Probing F-22 Problems (by Jacob Washkurak, John Parker, and Ben Freeman, Project on Government Oversight)
Lockheed Martin: Recipients (OpenSecrets.org)
Top U.S. Firms Target Congressional Donations (by John Bennett, Defense News)
Lockheed Comes Out on Top in Pentagon Budget Battle (by Matt Bewig, AllGov)
Lockheed Martin Reaches Deeply into U.S. Government (by Noel Brinkerhoff and David Wallechinsky, AllGov)