Lockheed Comes Out on Top in Pentagon Budget Battle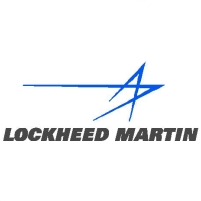 Despite cuts to next year's military budget, weapons merchant
Lockheed Martin
did very well for itself in the Obama administration's proposed spending plans. Although Lockheed took a big hit to its main franchise, the $400 billion F-35 Joint Strike Fighter, the administration confirmed a goal of 2,443 fighters, refusing to reduce or cancel any of the versions being developed for three different military services. Soon, Lockheed will be the only company producing fighters in the U.S.
Lockheed was also successful in defending several other weapons programs, including its C-130J Super Hercules transport, which will be the only fixed-wing airlifter being produced in the next decade; photo-reconnaissance satellites and spacecraft generally; the Aegis naval combat system; and the Littoral Combat Ship, a shallow-water warship that Lockheed Martin has invested in heavily.
As one military analyst, who consults for Lockheed and other military contractors put it, "Lockheed Martin is poised to be by far the biggest beneficiary of the new military spending priorities articulated by the Obama Administration. It is no exaggeration to say the budget request sets the stage for Lockheed to dominate the domestic military marketplace for a generation to come."
How does Lockheed do it? The company is far from perfect, and according to the
Project on Government Oversight
's Contractor Misconduct Database,
Lockheed is No. 1 on its list of scofflaw contractors
, having racked up 66 instances of contractor misconduct worth more than $600 million since 1995, as well as 12
Environmental Protection Agency
enforcement actions. As AllGov reported last October, the
Defense Department
has rewarded hundreds of companies convicted of fraud with new deals that totaled more than $1.1 trillion, including Lockheed, which in 2008 paid $10.5 million to settle charges that it defrauded the government by submitting false invoices related to the Titan IV space launch vehicle program, and the following year pulled in $30.2 billion from the Pentagon.
The phrase "pay to play" may have a lot to do with Lockheed's success. With annual revenues of around $45 billion, Lockheed Martin is the largest weapons merchant in the world, and it uses its profits to invest in influence, especially in Washington, DC.
Since 1989
, Lockheed has donated $23 million in campaign financing, spent $125 million on lobbying and on hiring some of the most influential Republican and Democratic lobbying firms in Washington; received $20 million in earmarks; received 31 grants and 15,358 contracts from the federal government; and placed 257 of their people on 135 government advisory committees.
-Matt Bewig
To Learn More:
Lockheed Martin Reaches Deeply into U.S. Government (by Noel Brinkerhoff and David Wallechinsky, AllGov)