Saudi Arabia's New King, Salman bin Abdul-Aziz Al Saud Has Been Target of Lawsuits by Survivors of 9/11 Attacks
Saturday, January 24, 2015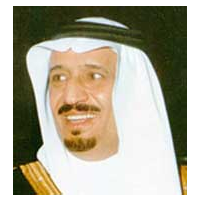 King Salman bin Abdul-Aziz Al Saud
The king of Saudi Arabia is dead, but allegations that members of the Saudi royal family were involved in the September 11 attacks are still alive.
King Abdullah bin Abdulaziz al-Saud, 90, died Friday after being hospitalized for a lung infection. The one-time unassuming prince overcame a speech impediment to become the most powerful man in the oil sheikdom. His successor, Salman bin Abdul-Aziz Al Saud, 79, is in poor health and suffers from dementia.
Like his now-deceased brother, Salman has been named in lawsuits accusing Saudi Arabia of helping the 9/11 terrorists.
A congressional investigation produced a report, part of which has been kept hidden by the Obama administration, which may show some members of the royal Saudi family aided the hijackers 14 years ago. Fifteen of the 19 hijackers were Saudi citizens.
Salman was one of several defendants sued in the U.S. for allegedly supporting Al-Qaeda. After paying more than $215 million in claims by families of those killed in the attacks, Lloyd's of London filed a suit seeking reimbursement from multiple parties, including Salman.
In the lawsuit, Salman was identified as an "individual patron" of al-Qaeda and as the leader of the Saudi High Commission for Relief to Bosnia and Herzegovina (SHC).
According to the lawsuit, "Under Prince Salman's leadership, the SHC served as a primary front for supporting al Qaeda's operations in the Balkans….A U.N. sponsored investigation further determined that Prince Salman bin Abdul Aziz al Saud, the head of the SHC, transferred in excess of $120 million from his personal accounts and SHC accounts under his control to the Third World Relief Agency ('TWRA'), between July of 1992 and July of 1995. According to the 9/11 Commission, the TWRA was an al Qaeda front and the primary pipeline for illegal arms shipments to al Qaeda fighters in the Balkans. The U.N. sponsored audit of the TWRA's records suggested that the SHC's lavish funding of TWRA commenced shortly after a personal meeting between Prince Salman and the head of the TWRA. As the SHC had a robust operational presence of its own in Bosnia, there was no legitimate 'humanitarian' reason for it to send any funds to the TWRA."
-Noel Brinkerhoff
To Learn More:
Saudi King Abdullah, Who Laid Foundation for Reform, Dies (by Kelly McEvers, NPR)
Saudi King Abdullah's Death Sets up Complex Succession Process (by Kevin Sullivan and Liz Sly, Washington Post)
Why is Obama Still Hiding the 28-Page Report on Saudi Royal Family Involvement in the 9/11 Attacks? (by Noel Brinkerhoff and Steve Straehley, AllGov)
Federal Court Reinstates Saudi Arabia as Defendant in 9/11 Survivors' Lawsuit (by Noel Brinkerhoff, AllGov)
Next in Line for Saudi Throne…Prince Accused of Supporting Al-Qaeda (by David Wallechinsky and Noel Brinkerhoff, AllGov)
Lloyd's Sues Members of Saudi Royal Family for Funding Al-Qaeda in 9/11 Attacks (by Noel Brinkerhoff, AllGov)
Dictator of the Month: King Abdullah of Saudi Arabia (by David Wallechinsky, AllGov)
Obama Sides with Saudi Royals against U.S. Families in 9/11 Lawsuit (by Noel Brinkerhoff, AllGov)