Oscars 2018: Foreign Language Films Part One—Bad Films and Obscenities
Wednesday, February 28, 2018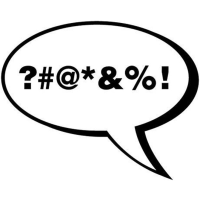 This year a record 92 countries entered films in the foreign language category of the Academy Awards. I saw 90 of these films. Before commenting on individual films, here are a few observations.
Bad Films
Previously, I have only written about films I liked. But this year two of the foreign language entries were so ideologically offensive that I feel compelled to call attention to them.
The first is the Chinese entry, Wolf Warrior 2. A violent, super-patriotic action movie, it is the highest-grossing film in Chinese history. Rogue former special operations soldier Leng Feng finds himself in an unnamed African country when ruthless rebel forces and their white mercenary partners overrun government forces. I don't want to waste time going into the mundane plot, but suffice it to say that because the Africans are incapable of taking care of their own country, Leng and his fellow Chinese save them from themselves.
I saw this film at a screening for the press and Academy and Golden Globe voters. Wu Jing, who wrote, directed, produced and starred in the film, answered questions after the two-hour film finally ended. I was so disgusted that I couldn't help but be the first audience member to raise my hand. I asked Wu if Chinese children, who attended the film in droves, would not come away with an extremely negative view of Africans. Wu said the story was about the Chinese heroes and the fact that it took place in Africa was not relevant. Afterwards, a couple audience members thanked me for my question, but they couldn't understand why Wu, an amiable sort, gave such a weak and foolish answer. But one must keep in mind that when a Chinese citizen who is as high-profile as Wu Jing travels abroad, he is being watched by government agents who will file a report about him when they all return to China. Wu, if he wants to avoid punishment, has no choice. By the way, Wu also said that his motto is that violence is only a good thing in movies, not in real life. Again, I doubt that that was message that Chinese children took away when they left the theater.
The other film that I found repulsive was The Children of Genghis from Mongolia. Once again, the underlying lesson for children is that Mongolians are incapable of taking care of themselves and they need foreigners, in this case an American aid worker, to save them from themselves—by bringing in helmets to protect child horseback riders. And then there's the worshipping of Genghis Khan, whom the film treats like a glorious national role model. In fact, he was a bloodthirsty, genocidal maniac who ordered the slaughter of millions of innocent civilians, including children.
Films Banned in their Own Country
Give credit to the Motion Picture Academy for allowing the entry of films that are not allowed to be shown in their country of origin. The two most notable examples come from Venezuela and Syria.
The Venezuelan film, El Inca, is a biography of the boxer Edwin Valero, who was world champion in the super featherweight and lightweight divisions and never lost a professional fight. If this was an American movie, Alexander Leterni, who plays Valero, would be a favorite for an Oscar nomination. Unfortunately, Valero's legacy includes the fact that he murdered his wife in 2010 and then committed suicide in jail the next day.
But the real reason El Inca was pulled from the theaters in Venezuela after only two weeks is that Valero was a friend of strongman Hugo Chávez and actually fought with a color tattoo of Chávez on his chest. At the showing I attended, which was presented by TheWrap website, director Ignacio Castillo Cottin and producer Nathalie Sar-Shalom explained that they were able to have the injunction against the film overturned. However, the Venezuelan Supreme Court reinstated the ban, pending a "quick" final decision that never came.
The Motion Picture Academy approved a Syrian film commission in exile, which chose a documentary, Little Gandhi, to represent their country. Syria has descended into such a horrible war zone that few people remember that it played a part in the Arab Spring of 2011. Little Gandhi tells the story of one of the leaders of this movement, Ghiyath Matar, who advocated non-violent resistance to the regime of dictator Bashar al-Assad. Matar was eventually tortured and murdered by the Assad regime. Syrian-American director Sam Kadi could not visit Syria. So, he hired a cameraman to interview two old friends of Matar (while sniper fire could be heard in the background) and directed the interview by Skype from a hotel room in Istanbul. It took six months to smuggle the footage out of Syria. I don't want to hear any American directors complain about the obstacles they've faced making their films.
Most Overused Word by Subtitle Translators
Last year I noted that subtitle writers were obsessed with the words "moron" and "dude." This year the most overused word, by far, was "fuck." It's true that this word is also used in most Oscar-nominated American films. However, in the case of foreign-language films, I feel that this is a sign of laziness on the part of the subtitle translators. Despite my lack of knowledge of most languages, I can tell that the obscenities in the various original languages are much more varied and creative. Either English-language obscenities are limited or the translators just took the easy way out.
-David Wallechinsky
Oscars 2018: Foreign Language Films Part Two—The 5 Nominees (by David Wallechinsky)
Oscars 2018: Foreign Language Films Part Three—The Best of the Non-Nominees (by David Wallechinsky)