Judge Rules Saudi Kingdom Immune from Legal Action by 9/11 Victims' Families
Saturday, October 03, 2015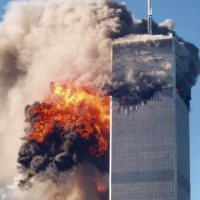 Associated Press
Families of 9/11 victims trying to sue Saudi Arabia for its involvement in the 2001 terror attacks have lost their case again in federal court.
For the second time, a federal judge rejected the plaintiffs' longstanding claim that the Saudi government and a Saudi charity, the Saudi High Commission for Relief of Bosnia & Herzegovina, should be able to face civil charges that they supported the terrorists who carried out the attacks.
U.S. District Judge George B. Daniels denied the plaintiffs' motion to apply the noncommercial tort exception to the Foreign Sovereign Immunities Act, which protects foreign sovereigns from prosecution, according to Courthouse News Service. Daniels ruling reaffirmed previous court decisions on the same issue.
Another judge 10 years ago also ruled the defendants had immunity and dismissed the claims. The matter was revived when the Second Circuit Court of Appeals remanded the case in 2013 to the trial court for further proceedings.
Victims' families tried but failed to prove allegations that Saudi charity organizations funded al-Qaeda from within the United States or that the defendants knowingly assisted the attackers while acting as official agents of the Saudi government in the United States, according to Daniels' ruling.
"Daniels also dismissed the victims' request to admit new evidence they argued was unavailable to them when they filed the initial complaint in 2004. The evidence included U.S. State Department diplomatic cables, congressional testimony, evidence from military tribunals, internal documents of Saudi charity organizations and testimony from al-Qaeda, among others," Britain Eakin wrote at Courthouse News Service.
A bill that would allow such suits was reintroduced in Congress last month by Sens. Charles Schumer (D-New York) and John Cornyn (R-Texas).
-Noel Brinkerhoff
To Learn More:
9/11 Victims' Effort to Blame Saudis Thwarted (by Britain Eakin, Courthouse News Service)
9/11 Families Suing Saudi Arabia Suffer Setback — But There's Hope in Congress (by Samuel Oakford, Vice News)
Why is Obama Still Hiding the 28-Page Report on Saudi Royal Family Involvement in the 9/11 Attacks? (by Noel Brinkerhoff and Steve Straehley, AllGov)
Federal Court Reinstates Saudi Arabia as Defendant in 9/11 Survivors' Lawsuit (by Noel Brinkerhoff, AllGov)