Judge Derails Texas Effort to Block U.S. Resettlement of Syrian Refugees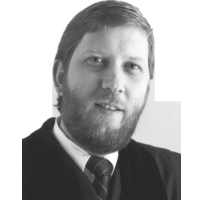 Judge David C. Godbey
By David Lee, Courthouse News Service
DALLAS (CN) — Dismissing a lawsuit by Texas over the resettlement of Syrian refugees in the United States, a federal judge said Thursday that states cannot set immigration policy.
U.S. District Judge David C. Godbey granted motions to dismiss by the U.S. government and nonprofit International Rescue Committee, concluding that Texas Health and Human Services Commission failed to state a plausible claim for relief.
Texas sued in December, claiming federal officials failed to consult with the state about six incoming Syrian refugees in violation of the Refugee Act.
The Lone Star State also sought declaratory judgment, claiming the resettlement was an illegal agency action under the Administrative Procedure Act, or APA, due to the lack of consultation.
The court determines that the commission lacks a cause of action to enforce the Refugee Act's advance consultation requirement," Godbey wrote in Wednesday's 19-page order (pdf). "The court finds no indication that Congress affirmatively contemplated private enforcement by states when it passed the Refugee Act."
The judge said "it is highly improbable that Congress absentmindedly forgot to mention an intended private action" when it created a statutory scheme with express provisions for private enforcement in certain circumstances.
Godbey said the legislative history of the Refugee Act "says nothing" about individual states enforcing a statute through a private cause of action.
"In fact, the House Committee on the Judiciary, in considering the House version of a 1986 amendment to the Refugee Act, noted that the consultation requirement is 'not intended to give states and localities any veto power over refugee placement decisions, but rather to ensure their input into the process and to improve their resettlement planning capacity,'" he wrote.
Regarding Texas' APA claim, Godbey said alleged lack of advance notices "are not final agency actions reviewable" by the court.
Texas Attorney General Ken Paxton said he is "disappointed" with the dismissal.
"We are considering our options moving forward to guarantee the safety of Texans from domestic and foreign threats," he said in a statement Thursday.
In February, Godbey rejected Texas' motion for a preliminary injunction blocking more Syrian refugees. He concluded then the dispute is a political issue that is not up to the states or federal courts.
Federal officials argued in January that Texas had failed to prove the refugees are a threat to the public.
To Learn More:
Texas Health and Human Services Commission v. USA, et al (U.S. District Court, Dallas, Texas Division) (pdf)
Trump and Cruz Want Muslim Neighborhoods in U.S. "Patrolled and Secured" by Law Enforcement (by Vivian Salama and Jonathan Lemire, Associated Press)
Muslim-Americans in U.S. Military Jolted by Anti-Muslim Sentiment in U.S. (by Steve Straehley and Noel Brinkerhoff, AllGov)
Anti-Muslim Rhetoric, Once Used Only by Far-Right, Has Now Gone Mainstream Republican (by Steve Straehley, AllGov)
Syrian Refugees Already Face a 21-Step Vetting Process for Entering the U.S. (by Noel Brinkerhoff and Steve Straehley, AllGov)
Would Jesus Have Turned Away Syrian Refugees? (by Noel Brinkerhoff and Steve Straehley, AllGov)