Immigration Officials Move to Deport 150 Bosnian Serbs Accused of War Crimes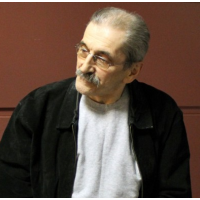 Las Vegas grocer Dejan Radojkovic was deported for role in 1995 massacre of Srebrenica Muslims (photo: AP/ICE)
The Obama administration is preparing to deport at least 150 Bosnians from the United States after learning they may have participated in war crimes during the 1990s Balkans conflict.
Officials with Immigration and Customs Enforcement (ICE) are investigating hundreds of individuals accused of committing atrocities, including acts of "ethnic cleansing" that took place in the former Yugoslavia.
ICE's investigation has turned up 300 immigrants who may have lied about their involvement in war crimes in order to get into the U.S. during and following the war, which killed more than 100,000 people and displaced two million others from 1992 to 1995. Officials reported that their review of newly released records from Bosnia could increase the number of suspects in the U.S. to 600.
"The more we dig, the more documents we find," ICE historian Michael MacQueen told The New York Times. MacQueen has led many of the investigations in the agency's war crimes division, including one involving Nazi suspects residing in the U.S.
So far, 64 Balkan immigrants implicated in war crimes have left the United States. Some of them escaped while being investigated, and others have been deported.
Many of the accused are former Bosnian soldiers. Among the ones identified to date are an Ohio metal worker, a Virginia soccer coach, and four Las Vegas hotel casino employees. Most of the investigations are focused in Phoenix, Arizona, which has a large population of Bosnian immigrants.
As many as half of the 300 Bosnian suspects may have been involved in the 1995 Srebrenica massacre, in which Serbian militias executed about 8,000 unarmed Muslim boys and men.
"The idea that the people who did all this damage in Bosnia should have a free pass and a new shot at life is just obscene to me," MacQueen told the Times.
The investigations conducted by MacQueen and the ICE war crimes unit often drag on for years, hampered by funding cuts. Unavoidable expenses include travel, translation, and legal costs, yet their entire budget for the last fiscal year was just $65,000. The only way MacQueen has been able to conduct his research and interviews in the Balkans is to stay at a friend's apartment.
-Noel Brinkerhoff, Danny Biederman
To Learn More:
U.S. Seeks to Deport Bosnians Over War Crimes (by Eric Lichtblau, New York Times)
Four Las Vegas Casino Workers Face Deportation as Bosnian War Criminals (Reuters and Las Vegas Review-Journal)
Federal Appeals Court Affirms Possible Extradition Of Former Bosnian Prison Guard (Jurist)
Bosnian Genocide (Wikipedia)
Serbs Convicted of War Crimes Committed in Bosnia and Herzegovina (Bosnia Facts)