Ex-CIA Agent Accuses Top Bush Officials of Approving Kidnapping in Italy and then Abandoning those who Followed Orders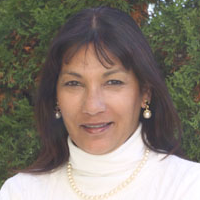 Sabrina De Sousa (photo: WTOP)
A former Central Intelligence Agency (CIA) officer has gone public with claims that the George W. Bush administration agreed to an Italian trial of CIA officials for abducting an Islamic cleric in 2003, so that the president and other senior leaders would be protected from prosecution.
Sabrina De Sousa told McClatchy Newspapers that administration officials inflated the threat posed by Osama Mustapha Hassan Nasr, who was kidnapped by a CIA team in Milan and flown to Egypt, where he was held for almost four years without charges and allegedly tortured.
In November 2009, an Italian court tried 23 Americans, including De Sousa, in absentia for the kidnapping. All of the convicted received jail sentences of seven years, except for Robert Seldon Lady, the former Milan CIA station chief, who had his sentence increased to nine years after appealing.
During the trial, Lady told an Italian newspaper he was not guilty—but also indicated he may have been involved in the abduction. "I'm only responsible for carrying out orders that I received from my superiors," he told Il Giornale.
The U.S. government refused to turn over any of those convicted. Lady was arrested in Panama on an INTERPOL warrant on July 18, 2013, but was returned to the United States the next day.
In her interview, De Sousa told McClatchy:
–Jeffrey Castelli, former CIA station chief in Rome, was the mastermind of the operation, and that he exaggerated Nasr's terrorist threat to win approval for the kidnapping and misled his superiors that Italian military intelligence had agreed to the operation.
–Senior CIA officials, including then-CIA Director George Tenet, approved the operation even though Nasr wasn't wanted in Egypt and wasn't on the U.S. list of top al-Qaeda terrorists.
–Condoleezza Rice, then the White House national security adviser, also had misgivings about the case, especially what Italy would do if the CIA were caught, but she eventually agreed to it and recommended that President Bush approve the abduction.
De Sousa said her claims are based on classified CIA cables that she read before resigning from the agency in February 2009, as well as on Italian legal documents and news reports.
She denied being involved in the kidnapping, although she acknowledged that she served as the interpreter for a CIA "snatch" team that visited Milan in 2002 to plan the abduction.
"I was being held accountable for decisions that someone else took and I wanted to see on what basis the decisions were made," De Sousa told McClatchy, explaining why she had delved into the CIA archives. "And especially because I was willing to talk to the Hill [Congress] about this because I knew that the CIA would not be upfront with them."
She added that she did not possess any of the cables, seemingly in an attempt to avoid the CIA going after her for stolen classified materials.
De Sousa is one of only several former CIA officers who have spoken publicly about the Bush administration's secret rendition operations. It has been reported that more than 130 people were kidnapped, many of whom were tortured at "black sites" in specially selected countries.
Neither the Bush nor the Obama administration has admitted to involvement in the Nasr operation.
De Sousa accused the U.S. and Italy of collaborating in "scapegoating a bunch of people …while the ones who approved this stupid rendition are all free." She also named the U.S. House and Senate intelligence companies as enablers of the cover-up, given their inaction in response to the information she gave them about the case, and their refusal to treat her as a whistleblower.
"Despite the scale of the human rights violations associated with the rendition program, the United States hasn't held a single individual accountable," she told McClatchy. "It's always the minions of the federal government who are thrown under the bus by officials who consistently violate international law and sometimes domestic law and who are all immune from prosecution. Their lives are fine. They're making millions of dollars sitting on [corporate] boards."
De Sousa said she could face prosecution for speaking out. "You've seen what's happened lately to anyone who has tried to disclose anything," she said. "You have no protection whatsoever. Zero."
-Noel Brinkerhoff, Danny Biederman
To Learn More:
U.S. Allowed Italian Kidnap Prosecution to Shield Higher-Ups, Ex-CIA Officer Says (by Jonathan S. Landay, McClatchy)
Lessons from Edward Snowden and Robert Seldon Lady (by Tom Engelhardt, Mother Jones)
Italy Imprisons Military Intelligence Chief for Helping CIA Kidnap Egyptian Cleric (by Noel Brinkerhoff and David Wallechinsky, AllGov)
Italy's Highest Court Upholds CIA Kidnapping Convictions (by Noel Brinkerhoff and David Wallechinsky, AllGov)
Judge Rejects Diplomatic Immunity for CIA Agent Accused in Italian Kidnapping Case (by Noel Brinkerhoff, AllGov)