As a Brand, United States Drops to 8th Place
Tuesday, October 30, 2012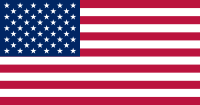 The United States is losing its luster, according to a new study that measures the brand of each nation.
Labeled "An Iconic Brand in Decline," the U.S. is now ranked eighth in the world based on the Country Brand Index (CBI).
FutureBrand, the creators behind the CBI, acknowledge that the U.S. "is undeniably one of the most widely recognized country brands in the world," thanks in large part to its major cultural exports (democracy and capitalism, to name two).
But "successive fiscal crises" have helped tarnished the American brand, and the country "faces huge challenges in an uncertain climate," what with a $14 trillion national debt and erosions in both public spending and confidence in the government to right the ship.
Topping the CBI was Switzerland, followed by Canada, Japan, Sweden, New Zealand, Australia, and Germany. What country stands to be number one in the future according to the survey? The United Arab Emirates.
The CBI was crafted using "quantitative data from 3,600 opinion-formers and frequent international business or leisure travelers," says FutureBrand, which also considered the views of key audiences (residents, investors, tourists, and foreign governments) in ranking a country's brand.
-Noel Brinkerhoff
To Learn More:
Country Brand Index 2012-2013 (FutureBrand)
U.S. Popularity Abroad Moves into Positive Territory (by Noel Brinkerhoff, AllGov)