Why Lawmakers Don't Vote: Busy Traveling, Fell Ill, Got Arrested and, Well…Just Lost Track of Time
Wednesday, November 18, 2015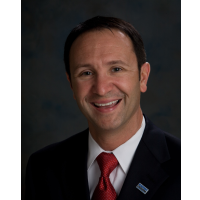 Rep. Jeff Landry
When members of the House miss a vote, they have the opportunity to explain why in the Congressional Record. The explanations are not mandatory, but they do provide insight.
ProPublica has collected more than 5,000 "Personal Explanations" filed by lawmakers since 2007. The collection revealed a wide range of reasons for not voting.
Some attributed their non-vote to travel delays, others said they were busy with family matters, like child births and graduations. Others said they were too ill to make it in for the vote.
One of the more unusual explanations was filed by Representative Jeff Landry (R-Louisiana), who missed two votes in 2011 because, he said, he "completely lost track of time."
Representative Raúl Grijalva (D-Arizona) once missed a vote because he was arrested at an immigration rally on the National Mall.
The congressman who has missed the most votes—22% of them—is Bobby Rush (D-Illinois), who was undergoing cancer treatment. The next name on the list is that of Luis Gutiérrez (D-Illinois), who has missed 15% of his votes. He travels often to Puerto Rico to visit relatives and says he's spending time working on immigration reform.
-Noel Brinkerhoff
To Learn More:
The Dog Ate My Vote: How Congress Explains Its Absences (by Derek Willis and Cecilia Reyes, ProPublica)
Explanations Rare When Members of Congress Miss Votes (by Rebekah L. Sanders, The Republic)
These 10 Members of Congress Missed Hundreds of House Votes (by Nick Penzenstadler, USA Today)
Personal Explanations: When Members of Congress Miss Votes, and Why (by Derek Willis, Cecilia Reyes and Tobin Asher, ProPublica)