Reviews of Questionable Convictions Lead to Record Number of U.S. Criminal Exonerations
Thursday, February 04, 2016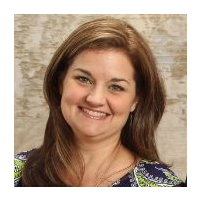 Inger Chandler, whose unit in Harris County, TX, oversaw 42 exonerations in 2015 (photo: LinkedIn)
By Jon Herskovitz
AUSTIN, Texas (Reuters) – Criminal exonerations hit a record high in 2015 due largely to district attorneys in places such as Houston, Dallas and Brooklyn, New York, setting up units to review cases where the legal system may have acted unjustly, a report released on Wednesday found.
There were 149 known exonerations in 2015, where the exonerated defendants served on average more than 14 years in prison, said the report (pdf) from the National Registry of Exonerations. That topped the previous recorded high of 139 in 2014.
The issue has gained attention because of the hit Netflix documentary series "Making a Murderer," which suggests authorities planted evidence against two Wisconsin men convicted of murder, an allegation rejected by local law enforcement.
"There is a coming to terms that this is a regular problem, not just something that happens once in a while and unpredictably," said Samuel Gross, a law professor at the University of Michigan and editor of the registry.
"But progress so far is a drop in the bucket."
Among those exonerated, 58 had been convicted of homicide, including five people who had been sentenced to death, it said. About three-quarters of the homicide exonerations included official misconduct, it said.
Another large group involved drug possession. Many times people held in custody falsely confessed to a crime to avoid a trial where they faced much longer sentences, the report said.
Texas was the top state for exonerations, propelled by conviction integrity units set up in its most populous counties. The state known for its tough approach on crime has also been a national leader in prosecutorial reform.
"For the integrity of the system, it is the right thing to do," said Inger Chandler, head of the Harris County District Attorney's Conviction Review Section, where there were 42 exonerations in 2015.
Over the past few years, the county that includes Houston has been reviewing cases where there were convictions for felony drug possession but where lab testing, often coming after a guilty plea, showed there were no drugs.
Texas had 54 known exonerations in 2015, followed by 17 in New York and 13 in Illinois, the report said.
There are 24 district attorney offices nationwide with offices to review convictions, with Brooklyn also among the exoneration leaders in the past several years, the study said.
"We have turned the corner in dealing with wrongful convictions. There's a lot more to do, but it's just a matter of time," the report said.
To Learn More:
Exonerations in 2015 (National Registry of Exonerations) (pdf)
Half of Prisoners Cleared after being Wrongly Convicted are African-American (by Noel Brinkerhoff, AllGov)
Texas Leads the U.S. in Compensating Wrongly Convicted; 21 States Say "Sue Us" (by Noel Brinkerhoff and Steve Straehley, AllGov)
Exonerations of Americans Wrongly Convicted of a Crime Hit Record Number (by Noel Brinkerhoff, AllGov)
Report Catalogues Exonerated Americans who Served more than 10,000 Years in Prison (by Matt Bewig, AllGov)