Oregon Sees Surge of New Voters from Law that Registers Voters with Driver's License Renewals
Saturday, September 17, 2016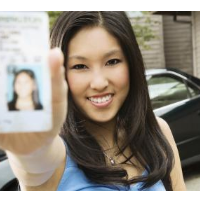 (photo: Ned Fisk, Getty Images)
By Associated Press
By SALEM, Ore. (AP) — A recent Oregon law that automatically registers residents to vote when they get or renew a driver's license has fueled a surge in newly minted voters.
In January Oregon was the first state to put such a law into effect and since then, California, Vermont and West Virginia have adopted similar laws. So-called "motor voter" laws are also being considered in other states.
Nearly 300,000 Oregonians have registered to vote in the past 12 months and more than 75 percent of them did so under the motor voter law, the Oregon Secretary of State's office said Tuesday. In addition, the state is on track to register 250,000 new voters under the law by the November election.
The increase represents a 14 percent uptick in registered voters in the state since this time last year.
Residents who get or renew a driver's license receive a letter notifying them they have also been registered to vote — but they must fill out paperwork and mail it back if they wish to pick a political party. And like more than 25 percent of all registered voters in Oregon, most newcomers did not choose a political party.
Oregon's law has been watched closely — three-quarters of motor voter registrants could not vote in the May presidential primary election because they had not selected a political party.
Elections officials hope for a much greater turnout of motor voters in the November general election, when party affiliation won't be an issue.
In June, the state also mailed paperwork to residents who applied for or renewed a driver's license or state ID card during 2014 and 2015.
To Learn More:
Oregon Governor to Sign most Inclusive Voter Registration Law (by Noel Brinkerhoff, AllGov)