JPMorgan Chase Bank Closes Accounts of Porn Actors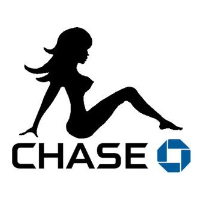 (graphic: Steve Straehley, AllGov)
The nation's largest bank has decided it will no longer take the money of adult entertainment actors.
JPMorgan Chase recently notified customers who work in adult films that they must close all of their accounts with the bank by May 11. Chase gave no reason for the closures in the hundreds of letters they sent out.
Some of those affected, like Dakota Skye, reacted angrily to the notifications. She tweeted: "#Chase has f*cked with people before with other issues. Should not get away with sh*t like this," according to XBIZ, an industry newsletter.
Others found that taking their banking elsewhere also proved frustrating. Performer Teagan Presley said Bank of America rejected her when she tried to open an account.
JPMorgan Chase was sued last year by Marc Greenberg, founder of the soft porn studio MRG Entertainment, for refusing to refinance a loan due to his work.
"JPMorgan purports to be so ashamed of nudity and human sexuality that it cannot process a refinance of a home loan of plaintiff, secured by plaintiff's house, because plaintiff's source of income six years ago included production of television programs that contained nudity and human sexuality," his lawsuit stated.
The bank also generated news in March when it refused to process transactions by the condom company Lovability, claiming it was too adult-oriented for JPMorgan Chase's reputation. Officials later reversed their position and went back to handling Lovability's money.
Banks have been able to take this stand since a 2012 warning by the Federal Deposit Insurance Corporation that included adult entertainment on a list of businesses that might have a higher risk of consumer fraud. The warning, however, does not require banks to refuse services to those in the porn industry.
-Noel Brinkerhoff
To Learn More:
Chase Bank Exploiting FDIC Warning to Close Accounts of Adult Entertainers, Sex Workers (by David Ferguson, Raw Story)
Chase Bank Slams the Door on More Porn Stars (by Lila Gray, XBIZ.com)
Look Who's Talking, Porn Mogul Tells Bank (by William Dotinga, Courthouse News Service)
JPMorgan Chase Still Going Strong Despite Paying Billions for Long List of Misdeeds (by David Wallechinsky and Noel Brinkerhoff, AllGov)
Ex-Porn Actress Told She Can't Teach Middle School Mostly because of Lying, Not Sex (by Ken Broder, AllGov California)