GI Bill Funds Education at Unaccredited Colleges, Ranging from Human Sexuality to Anti-Homosexual Christian Institutes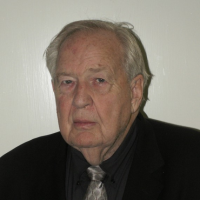 Ted McIlvenna (photo: American College of Sexologists)
Veterans who come home from war and use the GI Bill to attend college can do so by studying at a wide range of unaccredited institutions, including those that teach students how to masturbate or hate homosexuals.
An investigation by Reveal found a loophole in federal law that allows recipients of the GI Bill to go to traditional four-year universities or any number of the thousands of unaccredited schools located throughout the U.S.
Congress originally left the college options wide open so veterans could attend a trade school. But instead of learning how to weld, for example, some are being taught new ways to masturbate.
That's one of the things being taught to male and female veterans at the Institute for Advanced Study of Human Sexuality in San Francisco, which has been around since 1976. One of its enrolled students, 23-year veteran David Rodriguez, is there pursuing a PhD in human sexuality. As part of his $20,000 education at the school, Rodriguez gets to take a class on "sexual bodywork."
"I have gone through my life wondering but not really knowing about sex," the twice-divorced father of two told Reveal. "I came here because I want to know the facts. Not 'I heard this story from one guy one time.' I want to know the truth."
The Institute's president, Rev. Ted McIlvenna, says that among the college's holdings is an erotic art collection and pornographic film library, which includes child pornography. He told Reveal that he would never want to get his school accredited through an affiliate of the Department of Education. "Accreditation is a bunch of crap," he said. "They would never let me keep my library."
"Reveal has found a gold rush of 2,000 schools cashing in on the exemption" of unaccredited schools eligible to receive GI Bill money, according to Reveal's Aaron Glantz.
Another school attended by veterans is the Oklahoma Baptist College and Institute, which has been associated with hate groups and whose president, Reverend Tom Vineyard, has said "50 to 60 percent of homosexuals are infected with intestinal parasites" and that "homosexuals account for half of the murders in large cities."
The Christ for the Nations Institute in Dallas has received $310,000 to educate veterans of the Iraq and Afghanistan wars. A museum operated by the school is based on the premise that humans and dinosaurs co-existed.
Other GI Bill recipients have attended schools "set up to make a profit by teaching blackjack, scuba diving, dog grooming, taxidermy and yoga. Many are owned by individuals who've gone bankrupt or failed to pay their taxes. A handful are owned by convicted felons," Glantz wrote.
-Noel Brinkerhoff, Danny Biederman
To Learn More:
GI Bill Pays for Unaccredited Sex, Bible and Massage Schools (by Aaron Glantz, Reveal)
Has Post-9/11 GI Bill been Successful? No Way to Know (by Matt Bewig, AllGov)
Private For-Profit Colleges Score Big with G.I. Bill (by Noel Brinkerhoff, AllGov)