First Settlement in Federal Employment Case for Non-Government Discrimination against Transgender Employee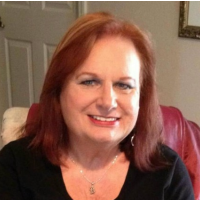 Brandi Branson (photo: Brandi Branson)
The federal government has settled its first case of transgender discrimination brought against a private employer.
The Equal Employment Opportunity Commission (EEOC) last year went after Lakeland Eye Clinic of Florida for firing a worker undergoing transition from male to female. The action represented a first for the EEOC, which ensures against discrimination in the workplace, but had never pursued an incident involving a transgender person.
The incident began in 2010 when Lakeland Eye Clinic hired a new employee named Michael Branson as its director of hearing services. Six months into his employment, Branson began appearing at work wearing makeup and women's clothing, saying he was transitioning and should be called Brandi.
The company terminated Branson, claiming the position was being eliminated. But Lakeland Eye Clinic then hired a replacement for Branson two weeks later.
The EEOC settled its case against the Florida health clinic for $150,000. Lakeland also will adopt an anti-discrimination policy involving transgender workers and provide training to employees, according to Reuters.
The case "has been closely watched by companies and LGBT groups because it could help establish new legal protections for transgender workers," Reuters' Daniel Wiessner reported.
-Noel Brinkerhoff
To Learn More:
Health Clinic Settles First Transgender Bias Lawsuit by U.S. Agency (by Daniel Wiessner, Reuters)
EEOC Files Landmark Suits Challenging Transgender Discrimination Under Title VII (by April Boyer and Yamilet Hurtado, K&L Gates)
EEOC Files Historic Sex Bias Suits For Transgender Workers (by Allissa Wickham, Law 360)
8,800 Transgender Americans are on Active Duty in U.S. Military (by Noel Brinkerhoff, AllGov)
Transgender Veteran Wins Discrimination Lawsuit against Library of Congress (by Vivian Kim, AllGov)