Transgender Veteran Wins Discrimination Lawsuit against Library of Congress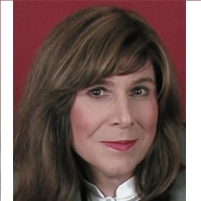 Diane Schroer
Diane Schroer, after retiring as a colonel in the U.S. Army Special Forces, found herself on the frontline of a new kind of battle, right on American soil: the fight against transsexual discrimination in the workplace. The veteran sued the Library of Congress for sex discrimination when officials rescinded a job offer upon discovery of her plans to undergo a sex change operation to transition from male to female.
In 2004, she had applied for and been offered a position as terrorism analyst when she was a man named David Schroer. The Library of Congress deemed Schroer to be the best person for the terrorism analyst job. During Schroer's 25 years of service, she earned various decorations, including the Defense Superior Service medal, and was selected to lead a classified national security operation tracking and targeting terrorists. In addition to her experienced background, she owned a 16,000-volume personal library collection on relevant subjects.
After accepting the job, Schroer informed the supervisor of her intention to become a woman. When the job offer was withdrawn, Schroer, with the aid of the American Civil Liberties Union, brought suit against the the Library of Congress. Lawyers for the Library argued that sex discrimination under the Civil Rights Act does not apply to transsexuals.
However, U.S. District Court Judge James Robinson ruled that discrimination based on transsexuality is illegal, and awarded her $491,190 in damages.
-Vivian Kim