Federal Court Panel Rules that Lawyers Cannot Agree to Settlement without Client's Consent
Friday, November 13, 2015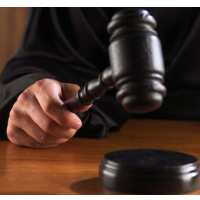 (photo: Getty Images)
A federal appeals court has ruled that attorneys can't settle cases without their clients' consent, marking a legal victory for a former New York City police officer.
Manuel Gomez was fired by the NYPD following an off-duty altercation that he claimed was sparked by three men in 2009. His then-girlfriend, Janice Rivera, claimed Gomez held her against her will and pointed his weapon at the three men at the scene, striking one of them with his gun. Criminal charges against Gomez were eventually dismissed. But he was fired by his employer for reasons stemming from the incident, which prompted Gomez to sue the NYPD for false arrest, physical abuse and other claims.
While the case was still making its way through the courts, Gomez was deployed to Afghanistan. When Gomez was out of the country his attorney, Trevor Reid, agreed to a settlement to dismiss most of his claims against New York City.
Gomez objected to the settlement and filed a pro se motion to reopen the case, arguing Reid had no authority to settle the case without his consent.
Gomez then petitioned the Second Circuit Court of Appeals, which vacated the lower court's decision to not reopen the case. A three-judge panel wrote "the rule deeming a party bound by the acts of his or her attorney is not absolute." The panel also said Gomez was entitled to a hearing on his civil rights claims against the department.
Although Gomez was at a pretrial hearing during which a dismissal of the civil rights claims was discussed, he said he didn't understand what was going on. The appeals court took this into account. "Coming as a layperson, this is unsurprising," the circuit said. "Moreover, Gomez's subsequent actions—immediately moving for relief from the stipulation, requesting withdrawal of counsel, and hiring a new attorney—are consistent with this statement that he did not understand what was happening at the conference or authorize his attorney to sign the stipulation."
-Noel Brinkerhoff
To Learn More:
Fired Officer Allowed to Pursue Claims against the NYPD (by Mark Hamblett, New York Law Journal)
Settlement Is Client's Choice, 2nd Circ. Says (by Kevin Lessmiller, Courthouse News Service)
Manuel Gomez v. City of New York, New York City Police Department (U.S. Court of Appeals for the Second Circuit)
Orange County Judge Undoes Hundreds of "Settled" Cases as FBI Probes for Fraud (by Ken Broder, AllGov California)