U.S. Ambassador to Luxembourg: Who Is Randy Evans?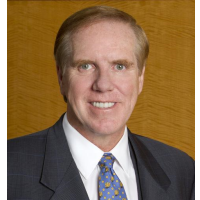 Randy Evans
A well-connected Republican attorney and Newt Gingrich protégé who has donated generously to his party will be the next U.S. Ambassador to Luxembourg. Nominated by President Donald Trump on September 21, 2017, Randy Evans must be confirmed by the Senate before he can officially succeed David McKean, a career foreign service officer who served in Luxembourg from March 2016 to January 2017.
James Randolph Evans was born in Dublin, Georgia, on September 24, 1958, to James C. Evans and Betty (Thigpen) Evans. He was raised with his brother Greg in Warner Robins, Georgia, and graduated Northside High School in 1976. Awarded a debate scholarship to West Georgia College, Evans was president of the student government and earned a BA in Political Science in 1980. In 1983, added a JD at the University of Georgia, where he was research editor on the Georgia Law Review.
At West Georgia, Evans took a class with a young history teacher named Newt Gingrich, and was so inspired by the experience that he worked on Gingrich's 1976 losing campaign for Congress. He returned for Gingrich's 1978 winning campaign. In 1979, Evans interned for Gingrich, living in the basement of the freshman Congressman's Virginia home.
Evans began his legal career in 1983 at Bondurant, Miller, Hishon & Stephenson in Atlanta. In 1985, he joined Arnall, Golden and Gregory, where he worked for 18 years. In 2003, Evans jumped over to McKenna Long & Aldridge, which in July 2015 merged with Dentons, where Evans remains a partner and serves on the U.S. board of directors.
Over the years, Evans has become a recognized expert on legal ethics, professional liability, insurance, and complex litigation. He has written numerous articles, weekly columns, and co-authored several books, including Climate Change and Insurance (2012), which treats global warming as real and probably mostly caused by human activity, and The Lawyer's Handbook: Ethics Compliance and Claims Avoidance (2013).
In addition to donating generously to the Republican Party and its candidates, Evans has served in a variety of party and campaign jobs at both the state and federal levels. He chaired Gingrich's campaign group, Friends of Newt Gingrich, in 1988 and 1990, and was a senior advisor to Gingrich's unsuccessful 2012 presidential campaign. Evans was finance chair for the Georgia Republican Party from 2009 to 2011; chaired the Georgia Republican Convention from 2003 to 2016; and attended the 2004 through 2016 Republican National Conventions as a delegate. He has also served as chairman of the Republican National Lawyers Association.
Evans managed to use his relationship with Gingrich as a launch pad for both his political and legal career. In 1995, newly elected Speaker of the House Gingrich hired Evans as his outside counsel. He represented Gingrich in several ethics investigations, which culminated in the House formally reprimanding Gingrich and ordering him to pay a $300,000 penalty after the House Ethics Committee concluded Gingrich had supplied inaccurate information to investigators, which constituted "intentional or ... reckless" disregard of House rules. After Gingrich was forced to resign as speaker in December 1998, Evans chaired the companies Gingrich founded from 1999 until Gingrich's 2011-2012 abortive presidential run.
The Gingrich implosion did not derail Evans' growing career representing prominent Republican politicians. Gingrich's successor, Speaker Dennis Hastert, hired Evans to be his outside counsel, giving Evans a front row seat for the Mark Foley-House Page scandal. Evans represented Hastert, whose denial of prior knowledge of Foley's sexual advances to teenage boys was contradicted by fellow Republicans Rep. John Boehner and Tom Reynolds. Evans also represented Reynolds, creating a potential conflict of interest. Hastert's later conviction on charges of sexually abusing teenage boys, for which Evans did not represent him, further undermines Hastert's credibility.
By 2004, Evans represented most of the leadership in the House of Representatives, which raised serious ethics questions during the Foley inquiry, because of the potential for multiple clients represented by the same lawyer to collude or obstruct justice through the attorney. In the end, the House Committee on Standards changed the House Rules to allow the practice.
Evans is a partner of Atlanta-based Dentons, which bills itself as the world's largest law firm. In this position, he received compensation of $2.8 million between January 1, 2016, and June 23, 2017.
In addition to his political and legal work, Evans has also engaged in public service, serving as the co-chair of the Georgia Judicial Nominating Commission and as a member of the Georgia State Election Board.
Randy Evans is married to Linda (Bauerschmidt) Evans, a former Wall Street lawyer with whom he has a son, James Cullen Evans.
-Matt Bewig
To Learn More:
Dentons' Evans Tapped to Be Ambassador to Luxembourg (by Meredith Hobbs, Daily Report)
Official Biography (Dentons)
Randy Evans: The Georgia Man in the Middle of the RNC (by Greg Bluestein, Atlanta Journal Constitution)
J. Randolph Evans - A Paradigm of Ethics (by Scott Thompson)
Investigation of Allegations Related to Improper Conduct Involving Members and
Current or Former House Pages (House Committee on Standards of Official Conduct, 2006) (pdf)