United States Ambassador to United Arab Emirates: Who Is John Rakolta, Jr.?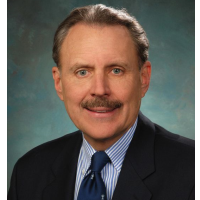 John Rakolta, Jr.
President Donald Trump has nominated another Detroit businessman and Republican mega-donor to be an ambassador, his third. On March 28, 2018, Trump chose John Rakolta, Jr. to be the next ambassador to the United Arab Emirates (UAE), a federation of small but oil-rich nations in the Middle East that includes Abu Dhabi and Dubai. Rakolta's construction company, Walbridge, doing business as Walbridge Aldinger, has been engaged in construction projects in the UAE for many years. Rakolta and members of his family donated more than $260,000 to the Trump Victory Fund, while Rakolta also gave $250,000 to Trump's inauguration.
Recent Detroit fundraiser-ambassadors were David Fischer, whom Trump sent to Morocco, and Joseph Cella, who went to Fiji. In addition, Trump sent former U.S. Rep. Pete Hoekstra to Holland, where he promptly embarrassed himself on Dutch TV by falsely denying his earlier erroneous statements that sharia law was in effect in parts of the Netherlands.
If confirmed by the Senate, Rakolta would be the first political appointee to the UAE, as all 17 previous ambassadors to the UAE have been career Foreign Service officers, including Barbara Leaf, who served from November 25, 2014, to the close of the Obama administration.
Rakolta was born June 15, 1947, near Detroit, Michigan, to John Rakolta, Sr., and Mary (Fusoiu) Rakolta, both second generation Romanian immigrants. He earned a B.S. in civil engineering at Marquette University in 1970, and then went to work for the Walbridge Aldinger construction company, of which his father had just become sole owner. Rakolta has spent his entire 48-year career at the company, now known as Walbridge, rising to chief operating officer in 1978 and chairman/CEO in 1991.
Since 1993, Rakolta has also been on the board of the Munder Funds, where he was vice-chairman and a trustee of various funds. He has been director of Agree Realty Corporation since 2011. Agree owns 436 commercial retail properties in 43 states. In March 2018, Rakolta purchased $1,059,875 worth of Agree stock to bring his holdings in the company to more than $9 million. Rakolta also owns 15.3% of the Romanian company Mefin Sinaia, which manufactures diesel fuel injection systems, fuel pumps and spare parts.
A lifelong Republican, Rakolta has donated more than $845,000 to Republican candidates and organizations over the years, and only $18,000 to Democrats: a 46 to 1 ratio. Of the money donated to Democrats, two-thirds ($12,300) went to Rep. John Dingell and his successor, Rep. Debbie Dingell, who have represented Rakolta's district since 1955. Otherwise, Rakolta was a major fundraiser for the George W. Bush campaign in 2004, and national finance chair for Mitt Romney's 2008 and 2012 presidential campaigns. In 2014, he was state finance chair for Gov. Rick Snyder of Michigan. As early as 1994, he worked actively on Mitt Romney's unsuccessful bid for a Senate seat from Massachusetts.
In 2015, Rakolta initially supported Marco Rubio, but after a private meeting in July 2016 with Donald Trump, whom he described as soft-spoken and a good listener, he agreed to raise money for him. He served as a financial advisor for Trump in Michigan and helped fund Trump's transition team after the election.
Rakolta has been active at the local level as well, serving as a director at Downtown Detroit Partnership, Business Leaders for Michigan, and Michigan Economic Development Corporation. He also serves as a trustee of Community Foundation for Southeastern Michigan.
Rakolta became especially involved in education issues. In 1994, he helped promote a ballot measure to shift some funding for schools from property taxes to sales taxes and to create charter schools. He served as the chairman of New Detroit from 2003 to 2010, and in 2015 Rakolta became co-chair of the Coalition for the Future of Detroit School Children, which recommended reforming Detroit's school system, including limiting the number of charter schools in the city. That put him at odds with for-profit charter school advocate Betsy DeVos, who has since become Trump's education secretary.
In 2006, Rakolta opposed an anti-affirmative action ballot measure, explaining, "Generally speaking, I'm against affirmative action when all things are equal. But all things aren't equal."
Proud of his Romanian heritage, Rakolta has been an honorary consul general for Romania in Detroit since 1998.
John Rakolta is married to Terry (Stern) Rakolta, a former "anti-smut" crusader best known for pushing a failed boycott against the Fox sitcom "Married With Children." Her younger sister, Ronna (Stern) Romney, is a right-wing radio host, the mother of Republican National Committee Chair Ronna Romney McDaniel, and the ex-wife of Mitt Romney's brother Scott. Terry Rakolta grew up Mormon, to which religion John Rakolta converted. They have four children: Paige, Eileen, Lauren, and John.
A Harley Davidson aficionado, in 1995 Rakolta purchased a Fat Boy for himself and an 883 Hugger for his wife.
-Matt Bewig
To Learn More:
Trump Nominates Walbridge Aldinger CEO John Rakolta for ambassador to UAE (by Chad Livengood, Crain's Detroit Business)
Trump Selects Rakolta for UAE ambassador (by Jonathan Oosting, Detroit News)
Rakolta Meets a Different Kind of Donald Trump (by Chad Livengood and Melissa Nann Burke, Detroit News)
Businessman Rakolta is Romney's Biggest Champion in Michigan (Detroit News)