United States Ambassador to Niger: Who Is Eric Whitaker?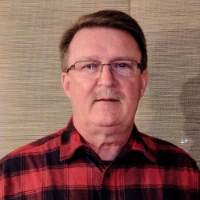 Eric Whitaker
Eric P. Whitaker, a career Foreign Service officer who has spent most of his career in Africa, was nominated September 2, 2017, to be ambassador to Niger. It would be his first ambassadorial posting.
Whitaker is from DeKalb, Illinois, and moved with his parents to nearby North Aurora at age 11. Whitaker graduated from West Aurora High School and went on to the University of Illinois. He graduated in 1980 with a B.S. in biology and an M.S. in community health education. Whitaker then earned a master's in public administration from the University of Pittsburgh in 1984 and a master's in public policy from Princeton in 2003.
After graduating from Illinois, Whitaker went into the Peace Corps as a community health volunteer in the Philippines. While there, he met the woman who became his wife, Jonita.
The Whitakers returned to the United States and settled for a time in California, where Eric was assistant to the Lodi city manager. They remained there six years, until they both entered the Foreign Service.
Eric Whitaker's first assignment was as a vice consul in the embassy in Seoul, South Korea, in 1990. He subsequently served in Sudan and Uganda before landing in Addis Ababa, Ethiopia, as an economic/commercial officer in 1994. In 1997, Whitaker and his wife were transferred to Bamako, Mali; and in 2000 he was sent to Mozambique as the embassy's political/economic chief.
Whitaker returned to the United States in 2003 as a trade policy officer in the Bureau of Economic and Business Affairs. He was back in Sudan in 2005 as a political/economic counselor. In 2007, he was sent to Baghdad as an embedded provincial reconstruction team leader. Whitaker did return to Washington briefly in January 2008 to be a guest of then-First Lady Laura Bush in her box at the State of the Union address. Later that year, Whitaker had his first assignment to Niger when he was made deputy chief of mission in the embassy in Niamey. He also served there as chargé d'affaires.
In 2010, Whitaker went to Nairobi, Kenya, as an economic counselor. He was named foreign policy adviser for the Combined Joint Task Force, Horn of Africa, based in Djibouti, in 2012.
The following year, Whitaker was named deputy chief of mission in N'Djamena, Chad. He returned to Washington in 2015, first as director of East African affairs in the Bureau of African Affairs and in 2017 as acting deputy assistant secretary for East African affairs.
Jonita Whitaker died in April 2016. At the time, she was director of the State Department's Foreign Policy Advisor Program. That year, Eric Whitaker began a college scholarship to benefit students from North Aurora who attend West Aurora High School. Whitaker has two children, Ginger and Jordan. Whitaker speaks Portuguese; Spanish; French; Visayan, a Philippine language; and Korean.
-Steve Straehley
To Learn More:
Statement at Confirmation Hearing before Senate Committee on Foreign Relations
Foreign Service: On the Record with Eric Whitaker (by Katrina Milton, The MidWeek)