Thousands of Private Attorney-Inmate Phone Conversations in 37 States Recorded and Stored by Prison Phone Firm
Friday, November 13, 2015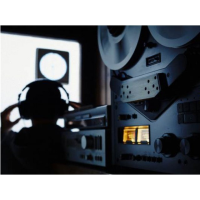 (photo: Friday Times)
A massive computer hack of prison phone records has revealed inmates across the country have had their calls with attorneys recorded, potentially violating their legal and constitutional rights.
The investigative website The Intercept obtained records of 70 million phone calls placed by prisoners in 37 states, following a "major breach of security" at Securus Technologies, which contracts with prisons and jails to provide phone services.
Records of the calls, which took place between December 2011 and spring of 2014, were leaked to The Intercept by an anonymous hacker who claims Securus has violated the constitutional rights of inmates.
"Particularly notable within the vast trove of phone records are what appear to be at least 14,000 recorded conversations between inmates and attorneys, a strong indication that at least some of the recordings are likely confidential and privileged legal communications — calls that never should have been recorded in the first place," Jordan Smith and Micah Lee reported at The Intercept.
David Fathi, director of the ACLU National Prison Project, said the recordings "may be the most massive breach of the attorney-client privilege in modern U.S. history, and that's certainly something to be concerned about.
"A lot of prisoner rights are limited because of their conviction and incarceration, but their protection by the attorney-client privilege is not," Fathi said.
In addition to possibly violating inmates' rights, Securus' phone systems, which it claims are secure, have been proven not to be.
"We will provide the most technologically advanced audio and video communications platform to allow calls with a high level of security," reads the company's Integrity Pledge, according to The Intercept. "We understand that confidentiality of calls is critical, and we will follow all Federal, State, and Local laws in the conduct of our business."
The company was sued last year by Austin, Texas, attorneys who claim their calls with clients over Securus' phone system have been recorded and leaked to prosecutors. "How do you plan your strategy?" defense attorney Scott Smith asked. "It's like being at the Super Bowl and one team gets to put a microphone in the huddle of another team."
-Noel Brinkerhoff
To Learn More:
Not So Securus (by Jordan Smith and Micah Lee, The Intercept)
Prison Phone Service Breach Exposes Attorney-Client Call Recording (by Russell Brandom, The Verge)
FCC Reins In Billion-Dollar Prison Phone Call Industry (by Steve Straehley and Noel Brinkerhoff, AllGov)
Two Companies Rake in Big Profits from Billion-Dollar Prisoner Phone Call Industry (by Ken Broder, AllGov)