Air Marshal Whistleblower Wins a Court Round 7 Years after Losing Job for Leaking Non-Classified Info about TSA
Monday, September 09, 2013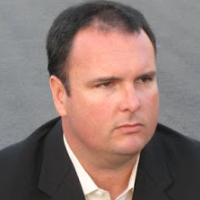 Robert MacLean
Who says you can't fight City Hall—or the federal government—and win? Not former federal air marshal and whistleblower Robert MacLean, who last week won a decisive court battle over the Obama administration, and now stands on the threshold of winning reinstatement and an award of back pay with interest for his wrongful termination seven years ago.
MacLean's ordeal began at home in Las Vegas in July 2003 when he read a text message from his bosses at the Transportation Security Administration (TSA), which he learned was part of a cost-cutting plan to remove air marshals from flights requiring an overnight hotel stay. Concerned that this move was coming only days after briefings on a possible terrorist hijacking plot, MacLean leaked the text message to a reporter, and TSA had to shelve the plan under pressure from Congress.
Eventually, TSA figured out that MacLean had been the leaker and fired him in 2006 for disclosing "sensitive security information"—even though TSA didn't actually label the text as such until 2006.
Now facing bankruptcy after seven years of legal combat with the government, MacLean has argued all along that his disclosure was protected by the Whistleblower Protection Act, which allows federal employees to expose wrongdoing without suffering retaliation, unless they leak classified information or data that is specifically restricted by law.
The Merit Systems Protection Board, which is supposed to protect whistleblowers, twice rejected MacLean's case, but in April a three-judge panel of the U.S. Court of Appeals for the Federal Circuit held that MacLean may be eligible for whistleblower protection and ordered the board to review his case.
The Obama administration, which has brought more anti-whistleblower prosecutions than any in history, appealed the April decision, arguing that a rehearing was needed because the statute does not protect employees like MacLean who leak "sensitive" information.
But on August 30, the full court rejected that view, holding that because the text message was not labeled as either "classified" or "sensitive," MacLean's disclosure may be protected by the Whistleblower Act if he believed his leak helped expose dangers to public safety. That issue will be decided by the Merit Board.
George Randy Taylor, head of the Federal Law Enforcement Officers Association's air marshal unit and also a former whistleblower, said MacLean had suffered legal harassment for "raising the B.S. flag on mismanagement."
MacLean called the decision a victory for those who want to reveal unclassified information of interest to the public. He also admitted that the government may not renew his security clearance because of the financial problems he's faced since being fired. If he wins in the end, he said he hopes that "everyone who makes an unclassified disclosure won't have to worry about what happened to me."
-Matt Bewig
To Learn More:
Court Rejects Obama Administration Secrecy Plea (by Rebecca LaFlure, Center for Public Integrity)
McLean v. DHS (U.S. Court of Appeals for the Federal Circuit) (pdf)
Immigration Service Refuses to Release 6,000 Pages in Whistleblower Case (by Noel Brinkerhoff, AllGov)
Air Marshal Fired for Revealing Info Deemed "Sensitive" After He Revealed It (by Noel Brinkerhoff, AllGov)