Share of Income Used to Pay Rent Reaches Highest on Record
Saturday, August 15, 2015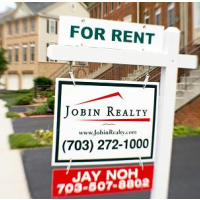 Credit: Paul J. Richards/AFP/Getty Images
Rents have risen steadily since the housing crisis, so much so that the share of income people spent on rent reached 30.2% during the second quarter this year. That rate is the highest recorded by real estate company Zillow, which has been tracking such data since 1979.
The percentage was 29.5% during the second quarter of 2014. The median rent nationwide also is up from last year, by 4.3%. From the mid-1980s to 1999, the rate was about 24.4%.
Zillow reported that rent affordability got worse in 28 of the largest 35 metropolitan areas over the past year. Rents stayed about the same overall in three cities, and decreased in just four: Pittsburgh, Chicago, Minneapolis and New York.
"Looking forward, the picture doesn't look bright for renters," Zillow's Svenja Gudell wrote. "Rents will likely keep rising at roughly their current pace for at least the next few years, which will lead to a continued affordability crunch unless wage growth significantly improves."
The burden is worst in big cities. New York renters spend about 40% of their income on their homes and those in Los Angeles spend about half their income to keep a roof over their heads.
-Noel Brinkerhoff
To Learn More:
At 2015 Midpoint, Buying Remains a Better Bargain Than Renting (by Svenja Gudell, Zillow)
Americans Already Spent A Shocking Amount On Rent, But It Just Got Worse (by Alan Pyke, ThinkProgress)
As Home Ownership Rate Drops to 22-Year-Low, Rents are on the Rise (by Noel Brinkerhoff, AllGov)
Affordable Rent Slips out of Reach for Majority of Renters (by Noel Brinkerhoff, AllGov)