Obama Justice Dept. Says Yemeni Whose Relatives were Killed by Americans by Mistake can't Sue and It Won't Apologize
Tuesday, October 06, 2015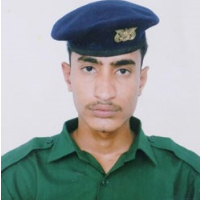 Waleed bin Ali Jaber was killed by a U.S. drone strike (photo: Faisal bin Ali Jaber)
The Obama administration has refused to apologize to a Yemeni national suing the U.S. government for a drone strike that killed two of his relatives.
Faisal bin Ali Jaber sued the government following the Aug. 29, 2012 airstrike that killed his nephew, Waleed bin Ali Jaber, and his brother-in-law, claiming the attack was illegal.
He subsequently received $100,000 in sequential bills from a Yemeni official, which was assumed to be a condolence payment authorized by the U.S., though no one knows for sure, The Guardian reported. But he visited the White House and pursued the matter in U.S. court hoping to get an explanation and apology for the deaths of his family members.
His lawyer informed the Justice Department that his client was willing to drop his case if the administration would just say it was sorry for what happened.
Last week, the Justice Department said it would not apologize—something President Barack Obama personally did earlier this year after an American drone killed American Warren Weinstein and Italian Giovanni Lo Porto, who were being held hostage by al-Qaeda.
"Sorry really does seem to be the hardest word," said Jaber's attorney, Cori Crider. Not only did the Justice Department reject Jaber's apology request, it argued that the judge overseeing the case, Ellen Huvelle, had no business passing judgment on an Executive Branch decision related to drone operations.
"Plaintiffs ask the Court to second-guess a series of complicated policy decisions allegedly made by the Executive regarding whether to conduct a counterterrorism operation. The Executive makes such decisions after, among other things, weighing sensitive intelligence information and diplomatic considerations, far afield from the judiciary's area of expertise," Justice Department attorneys wrote in their filing.
Justice lawyers also said "the government could not confirm or deny" the strike took place; and "added that Jaber was not the proper person to seek redress in U.S. court for any such strike," according to The Guardian.
"It is appalling that Faisal was deemed worthy of meetings in Washington D.C. with White House and National Security Council officials, but that the U.S. is trying its level best to avoid apologizing, and to block his quest for justice by kicking him out of the courts," Crider said. "There is no good reason that the president stood up in front of the world with the Lo Porto and Weinstein families to say sorry for the U.S.'s tragic mistake, but can't do so for a Yemeni man."
-Noel Brinkerhoff
To Learn More:
Yemeni Man Denied Apology from U.S. for Drone Strike that Killed his Family (by Spencer Ackerman, The Guardian)
Obama Moves to Dismiss Case of Yemeni Whose Innocent Relatives were Killed in U.S. Drone Strike (Reprieve)
U.S. Lawsuit by Yemen Drone Strike Victims' Families Seeks Truth, Accountability and Apology (by Noel Brinkerhoff, AllGov)