U.S. Lawsuit by Yemen Drone Strike Victims' Families Seeks Truth, Accountability and Apology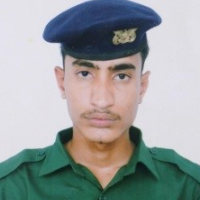 Waleed bin Ali Jaber (photo: Faisal bin Ali Jaber)
The families of two Yemenis who were inadvertently killed by a U.S. drone strike in 2012 are now seeking justice in an American court.
The relatives of Salem Ahmed bin Ali Jaber and Waleed bin Ali Jaber have filed a lawsuit in U.S. federal court over the deaths. The plaintiffs are not seeking damages or financial compensation, but want the federal government to apologize for killing their family members.
"The lawsuit, which seeks no monetary damages, is described by the complainants as an attempt to break through the secrecy surrounding drone strikes and to have the court impose some public accountability for mistakes made in the program," Scott Shane wrote at The New York Times.
The plaintiffs also have referenced President Barack Obama's revelation in April that a U.S. strike in Pakistan had accidentally killed an American and an Italian hostage. "There is a simple question at the heart of this claim," the suit says. "The president has now admitted to killing innocent Americans and Italians with drones; why are the bereaved families of innocent Yemenis less entitled to the truth?"
Jennifer Gibson, a lawyer at the human rights group Reprieve, which is helping represent the plaintiffs, called the lawsuit "a last resort to get something that should be very simple: an acknowledgment that his relatives were wrongly killed, and a public apology for their tragic deaths."
Salem Ahmed bin Ali Jaber was an anti-al Qaeda cleric who had spoken out against the terrorist group before died in August 2012. His cousin, Waleed bin Ali Jaber, was a police officer in their village of Khashamir. They were talking to three youths who were suspected al-Qaeda members, and thus assumed to be members themselves, when the drone hit the group. Salem and Waleed's families were paid $155,000 in compensation by the Yemeni government, according to The Guardian.
-Noel Brinkerhoff
To Learn More:
Families of Drone Strike Victims in Yemen File Suit in Washington (by Scott Shane, New York Times)
Yemen Drone Strike Lawsuit Forces U.S. To Face Non-Western 'War On Terror' Victims (by Sabrina Siddiqui, The Guardian)
U.S. Paid Family Of Yemen Drone-Strike Victim $100K, Rights Group Says (by Massoud Hayoun, Al Jazeera America)
Former U.S. Official Says Every Drone Attack in Yemen Creates 40 to 60 New Enemies (by Noel Brinkerhoff, AllGov)
Drone Killing of Civilians Sparks Outrage in Yemen…Apathy in U.S. (by Noel Brinkerhoff, David Wallechinsky, AllGov)