Director of the Indian Health Service: Who Is Robert Weaver?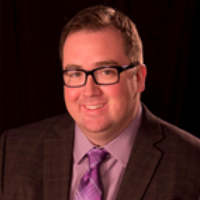 Robert Weaver
Directors of the Indian Health Service, which provides health services to many Native Americans and Alaska Natives, have mostly been medical or public health professionals. Robert M. Weaver, nominated October 6, 2017, to lead the organization, is an insurance broker.
Weaver is a member of the Quapaw tribe, based in Oklahoma. He graduated from Baxter Springs High School in Baxter Springs, Kansas in 1996. He attended Missouri Southern State University from 1996 to 2002, studying marketing, accounting and Spanish, and spent 1997 studying at Mexico's University of Michoacan.
Beginning in 1997, Weaver worked for hospitals and healthcare facilities handling billing, registration and negotiating with insurance companies. In 2007, he decided to move to the other side of the table as founder, president and CEO of RWI Benefits, which provides insurance and manages insurance and other benefits. In 2010, he set up a plan that the Quataw tribe was able to offer free to its members. Weaver set up Native Care Health, a third-party administrative firm, in 2012.
Weaver published a paper (pdf) in January 2017 that criticized the Affordable Care Act, while lauding its benefits for Native Americans. He urged that protections for Native Americans be kept, while asserting that "Healthcare and health insurance will improve for Americans in general under the replacement plan." Of course, no such plan had been published at that time.
Weaver went on to offer suggestions to change insurance regulations as they apply to Native American tribes, with many of the changes, including block grants from the federal government to tribes and loosening of regulations, potentially beneficial to the bottom line of RWI Benefits.
Weaver and his wife, Blythe, have four children.
-Steve Straehley
To Learn More:
White Paper: Native American Health Care (by Robert M. Weaver) (pdf)
Robert Weaver: Making Health Care Affordable for Indian Country (Native Oklahoma, page 12) (pdf)