Hidden Discrimination against LGBT Students Seen in Religious College Requests for Anti-Discrimination Law Waivers
Saturday, December 26, 2015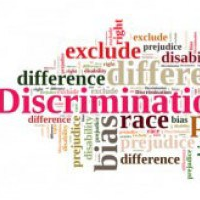 (graphic: pgcpsmess)
More than 30 religious colleges have been received waivers from the federal government that entitle them to discriminate against students on the basis of gender identity and sexual orientation despite anti-discrimination laws.
The schools received the waivers under Title IX, which prohibits discrimination on the basis of sex at any school that receives federal funding. The law, however, includes an exception for schools controlled by a religious organization if enforcement of the law conflicts with "the religious tenets" of the organization.
Human Rights Campaign (HRC), which supports civil rights for LGBT individuals, showed in a new report (pdf) that 33 religious colleges have used the waivers to get away with "hidden discrimination" in housing, admissions and other aspects of campus life with respect to gender identity and 23 of them also discriminate because of sexual orientation.
"There is an alarming and growing trend of schools quietly seeking the right to discriminate against LGBT students, and not disclosing that information publicly," HRC President Chad Griffin said, according to The Washington Post. "We believe that religious liberty is a bedrock principle of our nation, however faith should never be used as a guise for discrimination. Prospective students and their parents deserve greater transparency, and we urge the Department of Education to take action by helping to increase accountability and to ensure that no student unknowingly enrolls in a school that intends to discriminate against them."
Among the findings in the report are:
• Schools in the South have requested the most exemptions;
• Schools that are affiliated with the Southern Baptist Convention requested the greatest number of exemptions, followed by schools affiliated with Wesleyan and Catholic churches, and;
• Schools most commonly requested exemptions from provisions of the law relating to housing, access to facilities, and athletics.
-Noel Brinkerhoff, Steve Straehley
To Learn More:
Religious Colleges get Exemptions to Anti-Bias Law; Critics Denounce 'Hidden Discrimination' Against LGBT Students (by Nick Anderson, Washington Post)
Hidden Discrimination: Title IX Religious Exemptions Putting LGBT Students at Risk (Human Rights Campaign) (pdf)
28 States Offer No Legal Protection against Workplace LGBT Discrimination (by Steve Straehley, AllGov)
Tennessee "Religious Antidiscrimination" Law Could Allow Students to Preach Satan Worship and Submit Psalms for Writing Assignments (by Noel Brinkerhoff, AllGov)