Georgia Senate Candidates Support Ending Health Programs for Active-Duty Soldiers
Monday, November 16, 2020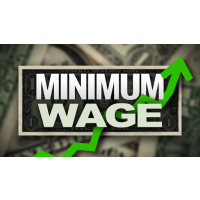 As the political world shifts its attention to the January 5, 2021 Senatorial runoff elections in Georgia, which will decide control of the Senate for the next two years, both the Republican and Democratic candidates are sharpening their messages.
Republican candidates David Perdue and Kelly Loeffler are focusing on labeling the Democrats as "socialists." In a joint press conference they announced that, to prove their anti-socialist credentials, the two of them will push to eliminate the Military Health System and the Tricare health system that provide health care for active-duty soldiers and their families, as well as members of the reserves, Medal of Honor winners and survivors of military members killed in action.
"This is pure 100% socialism," said Republican candidate Kelly Loeffler. "All of these people should seek out private insurers. The same goes for Medicare, a waste of government funds. The Democrats want Medicare for All; we want Medicare for None."
The other Republican candidate, David Perdue, added, "Of course, we'll propose replacement health care plans based on those President Trump promised to reveal in his second term."
Meanwhile, the Democratic challengers, Jon Ossoff and Rev. Raphael Warnock shocked the Democratic Party establishment by announcing a shift in the focus of their campaigns. Previously they had concentrated on health care issues, but now they will be emphasizing economic issues.
Warnock said, "We will never abandon the cause of protecting the health of all Americans, but we know what borderline voters really care about is money. On November 3, voters in Florida, our neighboring state, voted for Donald Trump. But that same day, Floridians became the first citizens of a state to vote in favor a $15 an hour minimum wage. We get the message. If it's good enough for Florida, it's good enough for Georgia."
Ossoff added, "We will make it clear that if the two of us win, and Democrats take control of the U.S. Senate, all employees in all professions will have a guaranteed hourly wage of at least $15. Since 2009, the federal minimum wage has been only $7.25. Instead of pandering to employers, like the Republicans do, we should be doing what's best for Georgians who work for a living."
Sen. Chuck Schumer of New York, the head of the Senate Democrats, expressed outrage at Warnock and Ossoff ignoring his party's official message. He was reported to have told colleagues. "I'd rather be the leader of the minority than have to listen to dissenting voices." When confronted with this quote, Schumer claimed that he was just being sarcastic.
-David Wallechinsky (satire)
To Learn More:
42 Republican Senators Successfully Block Raising Minimum Wage (by Noel Brinkerhoff, AllGov)
Minimum Wage, Factoring for Inflation, is Lower than in 1956 (by Noel Brinkerhoff, AllGov)
Minimum Wage for Tipped Workers Hasn't Changed in More Than 20 Years (by Noel Brinkerhoff, AllGov)