Full Disclosure and Accountability Said to be Missing from $7 Billion Citigroup Misconduct Settlement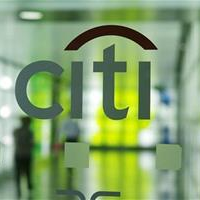 (photo: Sang Tan, AP)
The Department of Justice (DOJ) on Monday trumpeted reaching a $7 billion deal with Citigroup to settle charges of "egregious misconduct" in its sale of mortgage-backed securities. But despite evidence that Citigroup covered up massive problems with securities they sold, no company executives are being held personally liable and there has been no accounting of the money Citigroup made through its actions.
"Despite the fact that Citigroup learned of serious and widespread defects among the increasingly risky loans they were scrutinizing, the bank and its employees concealed these defects," Attorney General Eric Holder said in a statement.
The settlement includes a $4 billion penalty, $2.5 billion for relief to struggling homeowners and $500 million in payments to state prosecutors and the Federal Deposit Insurance Corporation.
"DOJ brags about and wants everyone to focus on the $7 billion settlement dollar amount, but that amount is meaningless without disclosure of the key information about how many hundreds of billions of dollars Citigroup made, how many tens of billions investors lost, how many billions in bonuses were pocketed, which executives were involved and what positions they now have with the bank," Dennis Kelleher, president of Better Markets, a group that promotes reform of the financial industry, said in a statement.
"Citigroup, the Wall Street bank that received the largest amount of Federal bailouts to prevent its bankruptcy in 2008 (almost $500 billion), was a conveyor belt for toxic securities throughout the world and is now being handed another big bailout by the government: a sweetheart immunity deal and ongoing concealment of how its executives, officers and staff defrauded the American people and almost caused a second Great Depression," Kelleher continued.
The settlement is far more than what Citigroup originally proposed: $363 million. But some say it's not nearly enough. "Seven billion sounds like a lot. But compared to the number of families that lost their homes, it is not very much at all," Isaac Simon Hodes, a community organizer with Lynn United for Change, a group that advocates on behalf of Boston-area residents facing foreclosure, told The New York Times.
As part of the settlement, the government is not going after Citigroup for its business in collateralized debt obligation derivatives, where pools of loans are packaged and sold to investors, which have been described as "designed to fail."
JP Morgan Chase reached a $13 billion settlement with the DOJ last November in a similar case. On deck is Bank of America, with whom Justice will begin settlement negotiations now that the Citigroup case is over.
-Steve Straehley
To Learn More:
Still No Real Accountability: Citigroup to Pay $7 Billion for Its "Egregious Misconduct" (by Andrea Germanos, Common Dreams)
Worse Than Settlements with JP Morgan Chase and Goldman (Better Markets)
Citigroup Settles Mortgage Inquiry for $7 Billion (by Michael Corkery, New York Times)
Citibank Accused of Tricking New Customers about "Free" Frequent Flyer Miles (by Noel Brinkerhoff, AllGov)