Citibank Accused of Tricking New Customers about "Free" Frequent Flyer Miles
Saturday, February 18, 2012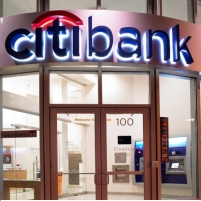 The same week Citibank settled one lawsuit alleging fraudulent business practices, the bank was hit with another civil case, this one involving the luring of consumers to open accounts through frequent flyer miles promises.
A federal class action against Citibank says it offered 40,000 frequent-flyer miles with American Airlines to anyone opening an account. Only the bank didn't tell new customers that they had to report 2½ cents per mile as income to the
Internal Revenue Service
.
The lead plaintiffs, Bertram Hirsch and Igor Romanov, only discovered this fact when they received 1099 forms from Citibank for $1,000 of income. Applying an average combined federal and state tax rate of 35%, this means that opening a new account with Citibank actually cost Hirsch, Romanov and others $350.
"It is widely understood in the marketplace that airline miles are not reported to the IRS as being taxable for income tax purposes. Indeed, Citibank expressly informed plaintiff Hirsch that the American Airlines miles that he would receive for opening up Citibank checking and savings accounts were not taxable," reads the lawsuit.
The mileage case comes just as a division of Citibank agreed to settle a whistleblower lawsuit that the federal government had joined. In that case, CitiMortgage agreed to pay $158.3 million for misleading the
Federal Housing Administration
about the insurability of thousands of risky home loans. As a result of CitiMortgage's duping of the agency, the government lost nearly $200 million.
-Noel Brinkerhoff
To Learn More: