Forget the NSA; AT&T Helps DEA Collect even more Phone Call Details
Tuesday, September 03, 2013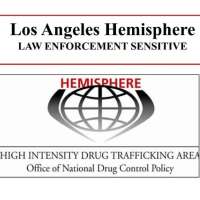 As the Edward Snowden controversy has revealed, the National Security Agency (NSA) has been collecting enormous volumes of data regarding Americans' communications. But it is another federal agency, the Drug Enforcement Administration (DEA), which has managed to access a trove of phone call information that reveals more details to government agents than what the NSA has gathered.
With help from AT&T, the DEA has spent the past six years secretly and routinely accessing the company's database containing decades of records of Americans' phone calls, The New York Times reported.
Known as the Hemisphere Project, the government has paid AT&T to place its employees in drug-fighting units around the U.S., helping DEA agents and local police by supplying them with the phone data from as far back as 1987.
"The scale and longevity of the data storage appears to be unmatched by other government programs, including the NSA's gathering of phone call logs under the Patriot Act," Scott Shane and Colin Moynihan wrote for the Times.
Whereas the NSA claims it stores its phone-call data for only five years, the Hemisphere Project includes calls dating back 26 years. It also covers every call that passes through an AT&T switch, not just those made by AT&T customers.
And, perhaps more importantly, the Hemisphere Project data includes information on the locations of callers—something that the NSA data allegedly doesn't.
The project's database is continuing to grow each day—by about four billion call records, according to government slides from the White House Office of National Drug Control Policy that the Times obtained from Drew Hendricks, a peace activist in Port Hadlock, Washington.
The Obama administration has defended the DEA operation, saying it has proved especially useful in finding criminals. In addition, officials note that the phone data is stored by AT&T, and not by the government as in the NSA program.
Still, some legal experts question whether the Hemisphere Project has violated the U.S. Constitution.
Daniel C. Richman, a law professor at Columbia, told the Times that the program may represent a trespass of the Fourth Amendment, which protects against unreasonable searches by authorities.
Meanwhile, Jameel Jaffer, deputy legal director of the American Civil Liberties Union, said the DEA program "certainly raises profound privacy concerns."
"I'd speculate that one reason for the secrecy of the program is that it would be very hard to justify it to the public or the courts," Jaffer told the Times.
-Noel Brinkerhoff
To Learn More:
Drug Agents Use Vast Phone Trove, Eclipsing N.S.A.'s (by Scott Shane and Colin Moynihan, New York Times)
Trail of U.S. Criminal Investigations Altered to Cover up DEA Unit's Role as Data Source (by Noel Brinkerhoff and Danny Biederman, AllGov)
DEA Rejection of Freedom of Information Requests Doubles under Obama (by Noel Brinkerhoff, AllGov)
DEA Operates Its Own Special Forces Squads in Foreign Countries (by Noel Brinkerhoff, AllGov)