DEA Rejection of Freedom of Information Requests Doubles under Obama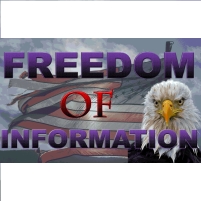 President Barack Obama's promise to make government more transparent has not applied to the
Drug Enforcement Administration
(DEA) when it comes to Freedom of Information Act (FOIA) requests.
In each of the first three years of the Obama administration, the DEA has rejected more FOIA requests than it did during the last year of the George W. Bush presidency.
In fact, the DEA rejection rate went up 114% in 2011, compared to the number of FOIA exemptions issued in 2008.
"But the really incredible number concerns the DEA's citation of FOIA exemption 7(e)," writes Mike Riggs at Reason. The 7(e) exemption allows the DEA to keep hidden its policies regarding the use of wiretaps, raids, confidential informants, straw buys, tracking devices, and other tactics.
Riggs reported that 7(e) rejections skyrocketed between 2010 and 2011 (620%) and even more between 2011 and 2008 (912%).
-Noel Brinkerhoff
To Learn More:
The News Without Transparency: DEA FOIA Rejections Have Increased 114 Percent Since the End of Bush Administration (by Matt Rumsey, Sunlight Foundation)