Federal Judge Rules Employers do not have to Provide Insurance Coverage for Contraception even if their Objection is not Religious
Wednesday, September 02, 2015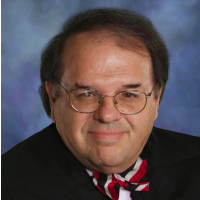 Judge Richard Leon--Associated Press
Employers who wish to avoid providing contraception coverage to their workers can do so on moral grounds, not just religious ones, a federal judge ruled Monday.
The ruling by U.S. District Judge Richard Leon came in a case brought by an anti-abortion group, March for Life, which sued the Department of Health and Human Services (HHS) over the contraception mandate contained in Obamacare. March for Life contends it should not have to provide contraception coverage because its objections are not that different from those raised by religious groups, which were exempted under the healthcare reform law.
Leon, who was appointed to the bench by President George W. Bush, agreed with the plaintiffs, and ruled that the contraceptive requirement violated the Constitution by treating religious and nonreligious groups differently, according to the Associated Press. By granting exemptions only to religious organizations, the government had created a framework of "regulatory favoritism," Leon wrote.
"HHS provides no principled basis, other than the semantics of religious tolerance, for its distinction," Leon wrote. "If the purpose of the religious employer exemption is, as HHS states, to respect the anti-abortifacient tenets of an employment relationship, then it makes no rational sense — indeed, no sense whatsoever — to deny March (for) Life that same respect."
Leon's ruling is not likely to be the last one on this subject. The Obama administration is expected to appeal the decision to the U.S. Court of Appeals for the District of Columbia Circuit.
-Noel Brinkerhoff
To Learn More:
Federal Judge Sides with Anti-Abortion Group in Challenge to Birth Control Requirement (by Eric Tucker, Associated Press)
Judge Allows Moral, Not Just Religious, Contraception Exemptions (by Adam Liptak, New York Times)
March for Life v. Sylvia Burwell (U.S. District Court, District of Columbia)
Federal Judge Blocks Minimum-Wage Protections for Home Care Workers (by Noel Brinkerhoff, AllGov)