Federal Court Deals Blow to Privacy Rights in Allowing Police Warrantless Access to Cell Phone Location Data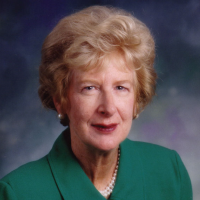 Judge Diana Motz
By Nicholas Iovino, Courthouse News Service
(CN) - Police do not need a warrant to acquire cellphone-location data from wireless companies, the en banc Fourth Circuit ruled Monday, dealing a blow to privacy rights.
The full court heard the case after its three-judge panel split the other way on the issue last year in United States v. Graham (pdf). In that 2015 majority opinion, the panel said consumers have a reasonable expectation of the privacy of their cellphone location data, especially for data covering a long period of time.
Tuesday's 12-3 ruling (pdf) now says retrieving cellphone location data does not violate the right to privacy.
Police used 221 days of geographic data to secure convictions against Aaron Graham and Eric Jordan, who were put on trial in 2011 for a string of armed robberies committed in Baltimore and Baltimore County.
Siding with police, the court cited the 1979 Supreme Court ruling in Smith v. Maryland, which says no reasonable expectation of privacy exists when citizens willingly share their information with third parties, such as wireless carriers.
"The Fourth Amendment does not protect information voluntarily disclosed to a third party because even a subjective expectation of privacy in such information is 'not one that society is prepared to recognize as 'reasonable,'" U.S. Circuit Judge Diana Motz wrote for the Richmond, Virginia-based majority.
Two judges joined a dissent by U.S. Circuit Judge James Wynn that says doctrine should not apply in this situation, as consumers know very little about how wireless carriers track their location history through cellphone towers, and do not actively convey their locations to third parties each time they use their phones.
"By acquiring vast quantities of defendants' location information, spanning months, without defendants' consent, the government infringed their reasonable expectations of privacy and thereby engaged in a search," Wynn wrote. "Because that search was warrantless, it violated the Fourth Amendment."
Wynn wrote that in his opinion, it's not even a close call. "Only time will tell whether our society will prove capable of preserving age-old privacy protections in this increasingly networked era. But one thing is sure: this Court's decision today will do nothing to advance that effort. I dissent."
The Fourth Circuit, which takes up federal appeals from Maryland, North Carolina, South Carolina, Virginia and West Virginia, is the fifth appeals court in the nation to apply the third-party doctrine to cellphone location data. Electronic Frontier Foundation senior attorney Jennifer Lynch said this makes it less likely that the Supreme Court will take up the issue.
"In many cases, the Supreme Court will only take a case if there is a circuit split," Lynch said.
Still, Supreme Court Justice Sonia Sotomayor has suggested the issue deserves her court's attention, given the radical shift in how people use and trust technology today.
In a concurring opinion to the Supreme Court's United States v. Jones, which held that police need a warrant to use GPS tracking, Sotomayor said the third-party doctrine "is ill-suited to the digital age," when "people reveal a great deal of information about themselves to third parties in the course of carrying out mundane tasks."
Lynch said that without action from the Supreme Court there is little hope that Congress will address the issue, given legislators' failure to update the federal Electronic Communications Privacy Act since it was enacted 30 years ago. The EFF has been pushing Congress to update the law for several years to no avail, Lynch said.
States can still take action to protect citizens from the warrantless collection of cellphone data, Lynch said, but those laws apply only to state and local law enforcement.
Last year, California passed its own Electronic Communications Privacy Act, which bars police from access to electronic information, like cellphone location data, without a warrant. Gov. Jerry Brown signed the bill into law on Oct. 8, 2015.
Lynch said the third-party doctrine, established by two Supreme Court cases in the 1970s, desperately needs to be re-examined in light of how people use technology in their daily lives today.
"It has an impact for anyone that carries a cellphone, but also for anyone that uses a FitBit, Nest thermostat in their home, or any Internet-based device in the home being shared with a third party," Lynch said. "All of that information could be available to law enforcement without a warrant at this point."
The Department of Justice did not respond to an emailed request for comment Wednesday.
To Learn More:
USA v Aaron Graham (U.S. Court of Appeals for the Fourth Circuit) (pdf)
Federal Appeals Panel Rules Cell Phone Tracking Data Held by Service Providers is protected by Fourth Amendment (by Steve Straehley, AllGov)
In a First, Federal Court Panel Rules Collection of Cellphone Tower Data without a Warrant is Unconstitutional (by Noel Brinkerhoff and Steve Straehley, AllGov)
No Warrant Needed to Obtain Cell Phone Data from Telecom Providers, Federal Court Rules (by Noel Brinkerhoff, AllGov)