No Warrant Needed to Obtain Cell Phone Data from Telecom Providers, Federal Court Rules
Thursday, August 01, 2013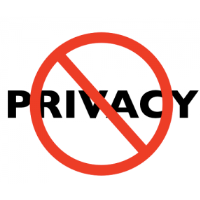 Law enforcement does not need to get a warrant in order to obtain cell phone data revealing where a person has been, according to a federal appeals court ruling (pdf).
In a 2-1 ruling by a Fifth Circuit Court of Appeals panel of judges in New Orleans, the court said police can bypass getting a search warrant and compel cell phone companies to turn over location data for a customer because the information is "clearly a business record" and therefore not protected by the Fourth Amendment, which guards against illegal searches. Presumably, anyone who purchases a cell phone automatically gives up a certain about of privacy.
The judges voting against the requirement of a warrant were Edith Brown Clement, who was appointed by George W. Bush, and 92-year-old Thomas Morrow Reavley, who was appointed by Jimmy Carter. Clement, who was originally appointed to the United States District Court for the Eastern District of Louisiana by Bush's father, wrote the majority opinion. Judge James L. Dennis, who was appointed by Bill Clinton, wrote a 28-page dissent to the decision.
"This decision is a big deal," Catherine Crump, a lawyer with the American Civil Liberties Union, told The New York Times. "It's a big deal and a big blow to Americans' privacy rights."
The ruling contrasts with a New Jersey State Supreme Court decision (pdf) in July that said the police must have a warrant to track a suspect's whereabouts in real time. Maine and Montana have both made it a requirement for law enforcement to obtain a warrant to access a cell user's location data. California passed a measure to do so last year, but it was vetoed by Governor Jerry Brown.
Two other federal cases on the same matter are currently pending, and if the judge in either case rules differently than the judge in this Fifth Circuit case, the conflicting opinions could lead to the U.S. Supreme Court getting involved in the legal issue, although no case currently stands before the high court addressing this matter
The Fifth Circuit ruling may "intensify legislative efforts, already bubbling in Congress and in the states, to consider measures to require warrants based on probable cause to obtain cellphone location data," Somini Sengupta wrote at the Times.
-Noel Brinkerhoff
To Learn More:
Warrantless Cellphone Tracking Is Upheld (by Somini Sengupta, New York Times)
Yes, That Is a Spy in Your Pocket: Federal Appeals Court Approves Warrantless Cellphone Tracking (by Jacob Sullum, Reason)
Ruling: Application of the United States of America for Historical Cell Site Data (U.S. Court of Appeals for the Fifth Circuit) (pdf)
Montana becomes First State to Require Search Warrants for Cellphone Location Tracking (by Noel Brinkerhoff, AllGov)
Appeals Court Rules Justice Dept. Must Reveal Details of Warrantless Tracking of Cell Phones (by Noel Brinkerhoff, AllGov)
Obama Justice Dept. Sides with Police over Warrantless Spying (by Noel Brinkerhoff, AllGov)