Director of the Institute of Education Sciences: Who Is Mark Schneider?
Wednesday, December 06, 2017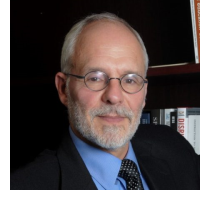 Mark Schneider
Mark S. Schneider, who served as commissioner of the National Center for Education Statistics (NCES) in the George W. Bush administration, was nominated November 28, 2017, to lead the Institute of Education Sciences (IES) in the Department of Education.
Schneider was born October 28, 1946. He earned a B.A. at Brooklyn College in 1967, and then a Ph.D. at the University of North Carolina in 1974. Schneider was also a Fulbright Hays Senior Fellow at Osmania University in Hyderabad, India.
Schneider served as vice president of the American Political Science Association before becoming in 1986 a professor of political science at the State University of New York at Stony Brook, eventually becoming department chair.
In 2005, Bush nominated Schneider to lead NCES, part of the Institute of Education Sciences. The administration favored charter schools, putting Schneider in an awkward position when an Education Department report was released showing fourth-graders in traditional public schools did significantly better in math and reading than fourth-graders at charter schools. Schneider's reaction was that the Education Department should stop studying such questions and leave such research to independent groups. Of charter schools, Schneider was quoted as saying: "We know they are not doing harm, so they pass a fundamental test of policy analysis."
Schneider left government service in October 2008 to become vice president and institute fellow at the American Institutes for Research, a behavioral and social science research and evaluation organization, where he worked until being appointed to IES. One of Schneider's projects there is College Measures, which studies relative return on investment for college degree programs. One of its findings is the not-surprising fact that what a student majors in has a direct correlation to a graduate's earning potential, with technical and health fields outpacing liberal arts studies.
Schneider is also a visiting scholar at the conservative American Enterprise Institute. He is the co-author of the 2009 book Charter Schools: Hope or Hype?
-Steve Straehley
To Learn More:
Mark S. Schneider (American Institutes for Research)