Judge Says FDA Took "Prohibited Actions" against Whistleblowers, but Dismisses Email Spying Lawsuit against the Agency
Saturday, September 27, 2014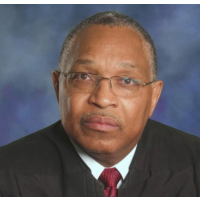 Judge Reggie B. Walton (photo: DC District Court)
The Food and Drug Administration (FDA) is off the hook for spying on scientists who voiced concerns about medical devices approved by the agency, prompting a lawsuit that's now been thrown out of court.
Judge Reggie B. Walton dismissed the complaint by six FDA employees who claimed the agency had violated their constitutional rights by reading their government and private emails that questioned the safety of certain medical equipment.
Walton said the accusations were "troubling." But, he decided, the case could not proceed because the plaintiffs did not "exhaust the administrative remedies they were required to go through before filing suit," Lisa Rein wrote at The Washington Post.
"Confronted by an ongoing administrative proceeding that could potentially avoid piecemeal and duplicative litigation, the court will withhold review of their claims until a later time, if necessary," Walton wrote in his ruling. He also noted, though, that, "The plaintiffs have alleged no shortage of facts establishing that the defendants took, or threatened to take, a variety of prohibited personnel actions against them for their whistleblower activities." Walton dismissed the suit without prejudice, which means the six can refile it after they've gone through the administrative process.
Worries about risks posed by the devices to patients prompted the scientists to question their approval by the FDA and alerted members of Congress, the news media and the Obama transition team to their concerns. It was then, after a complaint from medical device manufacturer General Electric Healthcare, that agency managers (with the blessing of the Department of Health and Human Services [HHS]) allegedly started to spy on the plaintiffs' communications.

The FDA admitted some surveillance took place, but not to the degree that the plaintiffs claimed. Officials also argued that they acted within the agency's legal rights to monitor the communications, which disclosed proprietary information belonging to the companies that make the medical devices. However, HHS has since issued guidelines limiting electronic surveillance of employees. And in 2012, the Obama administration distributed a warning to government agencies from the Office of Special Counsel that monitoring employees' personal e-mail violated the law if the intent was to retaliate against whistleblowers.
-Noel Brinkerhoff
To Learn More:
Judge Dismisses Lawsuit by FDA Whistleblowers (by Lisa Rein, Washington Post)
Judge Dismisses Lawsuit Filed by FDA Whistleblowers Against Officials for Retaliating & Spying on Them (by Kevin Gosztola, The Dissenter)
Second Filed Complaint (U.S. District Court for the District of Columbia) (pdf)
Republicans in Congress Zero in on FDA Email Surveillance Scandal (by Noel Brinkerhoff and David Wallechinsky, AllGov)
Former FDA Scientists and Doctors Sue FDA over Secret Surveillance (by David Wallechinsky and Noel Brinkerhoff, AllGov)