Former FDA Scientists and Doctors Sue FDA over Secret Surveillance
Tuesday, January 31, 2012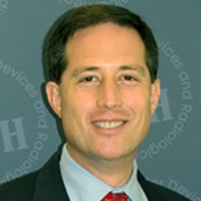 Jeffrey Shuren, Director of FDA's Center for Devices and Radiological Health
After nine employees went to Congress to complain about the
Food and Drug Administration
(FDA)'s approval of unsafe medical devices, the FDA spied on the whistleblowers for two years, according to a
lawsuit
file by six of them.
The scientists and doctors all worked for the
Office of Device Evaluation
. They first registered internal complaints in 2007, and then finally contacted lawmakers in 2009 to warn them that the agency was allowing patients to be exposed to potentially harmful medical technology. Among the devices in question were:
· One that may have been missing signs of breast cancer
· An ultrasound device that risked malfunctioning while monitoring women in labor, causing potential damage to fetuses
· Colon cancer screening devices that emitted dangerous doses of radiation
After Barack Obama was elected president, the scientists and doctors wrote to John Podesta of his transition team expressing their concerns. Alleging corruption within the FDA and warning about a mammogram device produced by iCAD Inc. When the president of iCAD, Ken Ferry, wrote to the FDA to complain, FDA managers, including Jeffrey Shuren, Director of FDA's Center for Devices and Radiological Health, began using automated software to collect screen captures of the scientists' computers, as well as intercepting emails. The FDA also received complaints from another manufacturer of the questionable devices: General Electric.
The lawsuit says all six employees were either harassed or fired by the FDA for going to Congress.
The FDA did not respond to media inquiries about the lawsuit.
The agency's computer policy states that workers have "no reasonable expectation of privacy" to data passing through or stored on the system, and that the FDA may intercept any such data at any time for any lawful government purpose, according to The Washington Post.
-David Wallechinsky, Noel Brinkerhoff
To Learn More:
Scientists Say F.D.A. Ignored Radiation Warnings (by Gardiner Harris, New York Times)